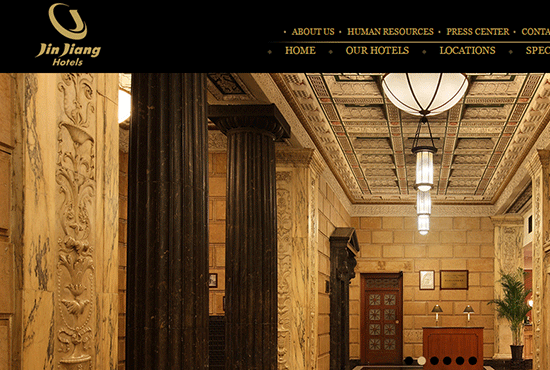 Shanghai Jin Jiang International Hotels Group, a Hong Kong-listed hotel giant based in Shanghai, realized sales revenue of RMB 17 billion, up by 39.5% YoY. Operating profit amounted to RMB 2.1 billion, 8.0% more than previous year.
Earnings before interests, taxes, depreciation and amortization (EBITDA) grew 21.2% to RMB 4.1 billion. Net profit attributable to shareholders was RMB 758 million, down by 12.4% YoY.
Operational statistics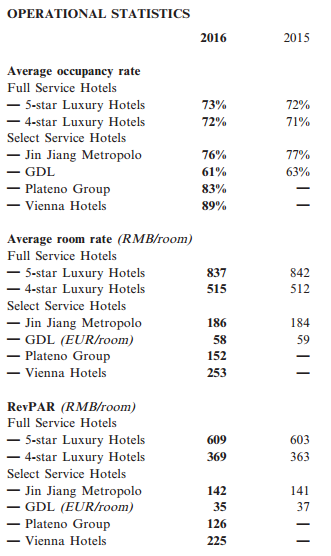 As at the end of 2016, the group held or managed a total of 5,977 hotels with 602,000 rooms in aggregate in 67 countries worldwide. Among these hotels, a total of 4,751 self-owned or managed hotels were in operation in China with 498,000 rooms. In addition, 1,782 hotels were under construction over the world with a total of 190,000 rooms.
Jin Jiang Hotels Development's strategic investment in Plateno Group project completed the transaction in February 2016. Plateno Group has been incorporated into the consolidated financial statements of the Group from March 2016.
In April 2016, Jin Jiang Hotels Development entered into the Vienna Hotels equity transfer agreement and the Baisuicun Restaurants equity transfer agreement with Mr. Huang Deman. The transactions were completed on 1 July 2016, upon which Jin Jiang Hotels Development holds 80% equity interests in each of Vienna Hotels and Baisuicun Restaurants.
In terms of the number of hotel guest rooms in operation, the Group ranked 5th in the global hotel group ranking as published by HOTELS Magazine, the official publication of The International Hotel & Restaurant Association, in July 2016.
Read original report