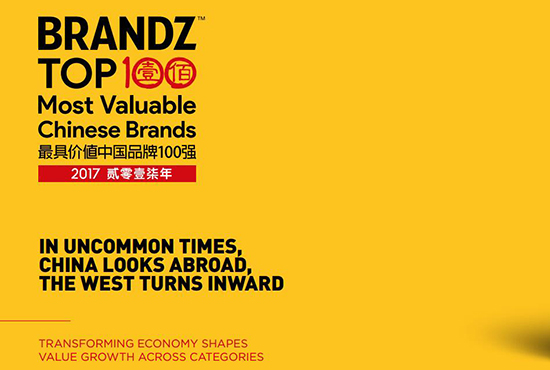 China brands catering to the urban middle class have posted impressive performances, with technology and retail jumping 16% to USD 163.7 billion and 22% to USD 74.2 billion respectively, according to the BrandZ Top 100 Most Valuable Chinese Brands report by WPP and Kantar Millward Brown.
Education and travel agencies showed the fastest growth, surging 46%, but still paled in dollar amount to technology and retail sectors.
Ctrip ranked 38th on the brand list with a value of USD 2,260 million, up by 32% YoY. The upsurge made Ctrip one of the Top 20 Risers in Brand Value this year.
Ctrip along with China Lodging Group's budget brand Hanting Hotels (ranked 79th) "responded effectively to the increased desire for travel, enabled by growing consumer affluence and both brands were well positioned to benefit from government focus on domestic tourism as driver of consumption", according to the brand report.
Chinese tourists spent USD 87 billion on online travel purchases in 2016, up by 34% year-on-year, according to Ctrip.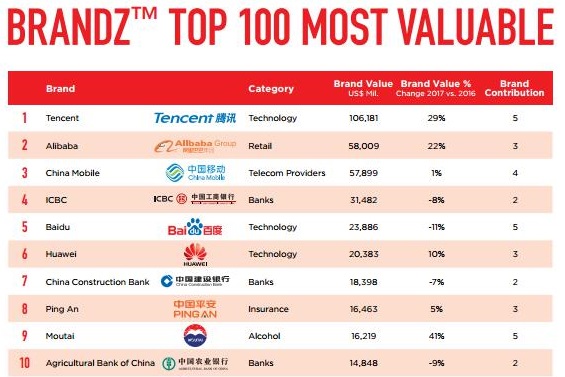 Newcomer travel agency brand Caissa, ranking 79th on the list with a brand value of USD 429 million, has seen success from the strategy of focusing on going premium to attract wealthier middle class consumers, identifying a niche market of travelers looking for a refined experience.
State-owned travel agency group CITS (ranked 97th), with tourist offices throughout China, declined in value by 18% to USD 235 million.
The Big Three airline companies in China, namely Air China (ranked 20th), China Eastern (ranked 29th) and China Southern (ranked 33rd), were among the Top 10 companies in overseas revenue.
Overall, the top 100 most valuable Chinese brands have grown 6% to hit USD 557.1 billion in brand value, with technology, banks and telecom providers leading the brand value contribution. Tencent continued it reign as China's most valuable brand, rising 29% to USD 106 billion as the first 100-billion-dollar Chinese brand.
Read original report