Less than a year after the inauguration of The Walt Disney Company's Shanghai park, more global theme park brands are geared up to get a share of China's booming theme park industry.
Universal Studios Beijing will open its first phase in 2020 and expect 12 million visitors each year, according to Mr. Qiang Duan, chairman of Beijing Tourism Group. The USD 3.3 billion proposed theme park in the Tongzhou district of China's capital city was announced in 2015.
Mr. Duan revealed that two hotels with 1,200-1,400 guestrooms will be built in the first phase. Recruitment of the initial 10,000 employees for the park will start in the second half of 2019.
Merlin Entertainments, parent of theme park operator Legoland, also announced earlier that it has signed a deal to build a Legoland park by the Dianshan Lake in western Shanghai, in conjunction with Joyu Group, owner of attraction-focused booking site Lvmama.com.
Work on the theme park will begin in 2020 and it is expected to complete by 2022. The Legoland park is just a fifth of the floor area of the 3.9 sq km Shanghai Disney Resort.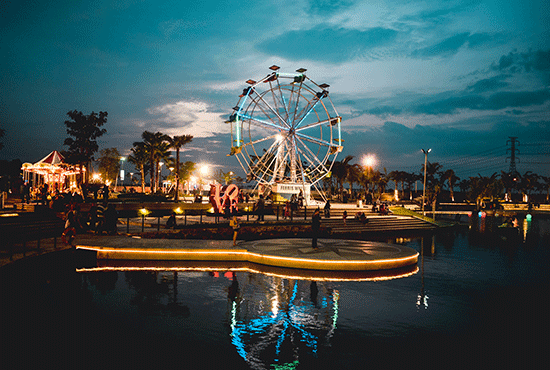 Shanghai Disney Resort's popularity underscores China's market potential for theme parks. The USD 5.5 billion Shanghai park received 7 million visitors within six months of its opening and is expected to break even in fiscal year 2017.
Buoyed by a rising middle class, China's theme-park industry is on track to surpass that of the U.S. in the next few years to be top in the world, Wall Street Journal reported, citing a joint report by market-research firm Euromonitor International and World Travel Market in 2016.
However, projects like Universal Studios Beijing and Shanghai Legoland will face challenges to stand out from among the numerous planned theme parks in the country.
US-based engineering and consulting firm AECOM projected that 59 planned theme parks and five water parks in China worth a total of USD 23.8 billion in investment will come on line by 2020.
Among the 2,700-plus theme parks in China, only 10% were profitable, 70% were in the red, with the rest broke even in 2016, according to a report from BBT Commercial Research Institute. (Translated by Jerry)