Technological innovation has changed almost everything from how we travel to how parking lot attendants increase their income.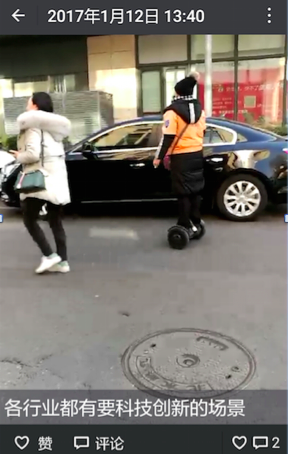 TravelDaily China is the one and only "Super Connector" in China's travel industry, and we have been helping some of the best digital marketing companies in the country to better understand the rapidly evolving airline industry adapting to economic transition, and how airlines should leverage various digital tools to engage with the Chinese travelers during the whole customer journey.
Last week, the company's CEO & founder Charlie Li and I attended the 2017 Airline Festival Asia in Singapore. In the event, Charlie organized a panel discussion with a few executives of China's airline companies. I was impressed by certain cutting-edge technologies for airline retail, merchandising and customer engagement.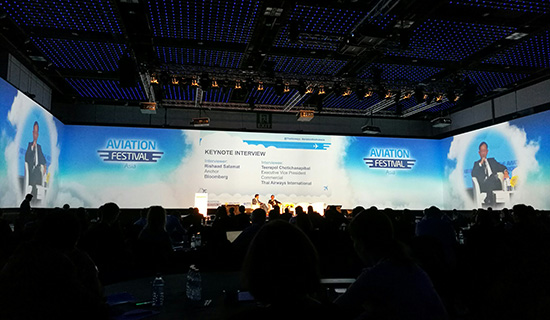 After the event, I am compelled to discuss the digital trends for China's travel and airline industries.
1. China's digital era is now
At a time when China is transitioning from an investment-led economy to a consumption-driven one, its internet penetration has been growing rapidly in the past 10 years and is reaching a saturation point with mobile becoming dominant in searching, planning, purchasing and sharing.
Apps, WeChat, QR code, VR and live streaming are redefining the whole customer journey in this diverse and fragmented market. Revolutionary innovations in digital marketing like Programmatic Media Buying, Re-Targeting and Big Data will turn the traditional marketing industry on its head.
2. Airlines are transitioning
In the context of globalization, mobilization and social transition, the age of smart digital marketing has been approaching quietly. The experience of smooth, context-aware and personalized online-offline integration will be the king of the new era. Integration between the online and offline worlds has thus become a focus on the events series of TravelDaily China.
How will major airlines in China adapt to the new digital travel journey? I explored this with some experts during the two-days airline conference.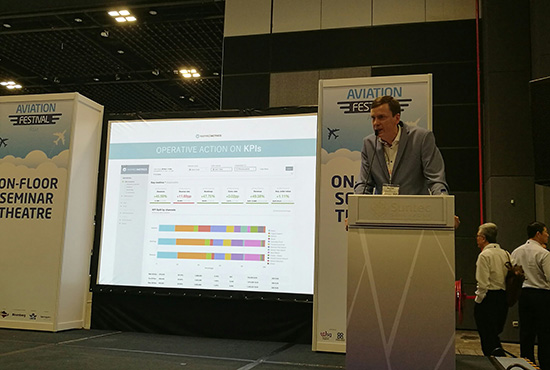 First of all, we all agree that airlines are rapidly changing from being a seller of commoditized air transport, the business model of which has been focusing on adding capacity consistently and matching the lowest competitive fares, to being a seller of airline brand and personalized air travel experience.
As a result, the consumers' air transport experience is filled with choices and convenience, with airlines striving to unbundle and differentiate their products.
One GDS expert said to me: "The motivation behind this new airline retailing phenomenon is a new treasure chest of new-found airline revenues that offers the by-product of delighting travelers."
Ok, so the change is unmistakable. He said: "Airline merchandising and retailing is transitioning the industry from decades of unprofitability to one of consistent and record-breaking revenue (almost USD 60 billion in 2016) and increased customer satisfaction (market research firm JD Power reported a 10-year high in traveler satisfaction in 2016)."
3. Stay connected to customers before, during and after the flight
In today's digital world, nothing is more valued for airlines than the ability to stay connected to customers especially inflight, as OTAs are pretty dominant in the searching and booking stages.
Tech companies such as PaxLife, Retail inMotion and Adaptive brought to the trade show several solutions that enable airlines to have either a basic IFE (Inflight Entertainment) or scale it to offer revenue-generating products and services throughout the whole passenger journey.
Laurent Safar, CEO of Adaptive, gave a great key note speech on "Connecting The Traveler via New IFE and Great Content!" Retail inMotion is a specialist in the on-board retail business driving ancillary revenue and reducing inflight costs for airlines. PaxLife provides new ancillary revenue streams for airlines, and great inflight entertainment for their customers. PaxLife manages wireless IFE that gives passengers access to entertainment, shopping and destination services on their own devices.
4. Data-driven, real-time context-aware and dynamic optimized strategies
All marketing strategies should be data-driven, real-time, context-aware, dynamic optimized and highly relevant to the customer journey and the destinations.
Inspired Metrics from Latvia is a complete data-driven marketing suite, built and tailored for marketing and business decisions in the travel industry, with ready-to-use data on all platforms. Its managing director Maris Naglis is a real expert on this.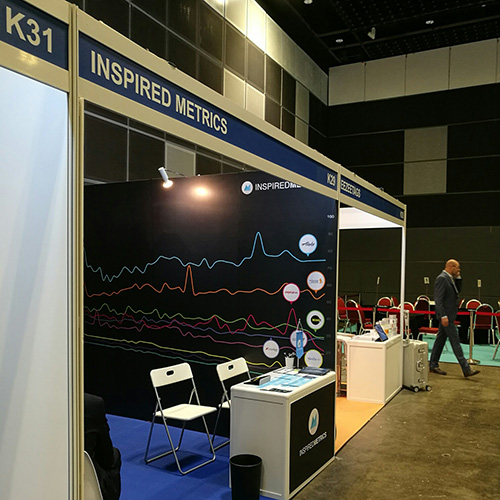 Delta Air Lines' integrated email marketing solution has the highest conversion rate of unique customers.
5. Customer-centric era
Airlines are striving to stand out from the crowd as unique and "heart to heart" brands in the customer-centric era. Companies like Finnair, Tam Air and Air China are building their new brand images.
6. Technological innovations and new business models
Technological innovations and new business models are becoming more practical. Travelersbox is a solution provider of foreign currency services at airports. Instead of taking spare foreign currency home where it's useless, travelers can deposit it at a TravelersBox kiosk to their personal favorite brands.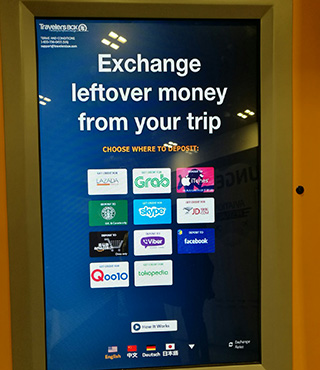 It's not just a kiosk but a new form of a marketing hub to acquire new customers at low cost. The idea is fantastic and its user experience is awesome! I am very happy to help them connect to major airlines like China Eastern Airlines and hotel giants like China Lodging Group.
CustomerInspire's Netzchef is helping airlines to automate and optimize their catering ecosystem, like pre-book meals, catering planning, onboard sales, new seat map, handling multiple sales scenario, etc. Can you imagine a cabin crew member identifying you as a vegan or a movie-goer immediately after you're seated?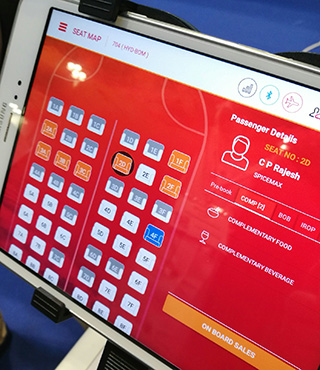 There's much more from the event to share... One company you should definitely know if you are a marketer in airlines looking for an experienced Performance Marketing Solutions partner globally: EveryMundo.
With worldwide digital travel sales expected to grow 11.5% to USD 629.81 billion by the end of 2017, EveryMundo is expanding its global presence to provide more airlines with marketing solutions and services. EveryMundo's offerings help airlines increase their marketing effectiveness and agility without putting a strain on resources and ultimately empower them to change the ways in which they do business. Founded in 2006, EveryMundo provides advanced solutions for optimizing the direct online booking channel.
Air passenger trips in China increased 11.8% to 487.8 million in 2016 and the country ranks second in the world in terms of air passenger and air cargo volume, behind the United States. China aims to build 44 new airports and complete construction of 30 airports within 2016-2020, most of them are in the mid-west regions.
Airlines like China Eastern are attempting to ensure passengers are duly recognized across every digital touch point. Travel tech company Kaligo Travel Solutions announced the launch of a new loyalty hotel platform in partnership with China Eastern Airlines for 32 million Eastern Miles members worldwide.
Powered by Kaligo's TravelEdge technology, the new platform enables Eastern Miles members to earn and redeem Eastern Miles points instantly at 465,000 properties globally. It's the first such hotel loyalty product in the vast USD 620 billion China travel market.
Since the first conference of China Travel Distribution Summit being held at Shanghai in 2008, TravelDaily's conferences have been regarded as China's most prestigious events that attract top speakers from the travel industry both at home and abroad.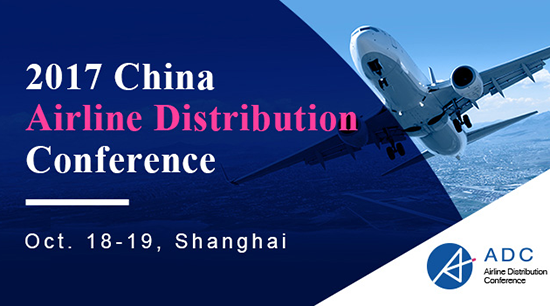 The first China Airline Distribution Conference took place on October 25-26, 2016, with the theme "Building a Customer-Centric Airline."
Come and join us at China Airline Distribution Conference 2017 in Shanghai!