Highlights for the Fiscal Year 2016
* Total travel GMV, which includes gross booking from packaged tour products and the GMV of travel-related products, increased by 66.0% year-over-year to RMB20.0 billion (USD 2.9 billion) in 2016.
* Packaged tour gross booking, which include organized tours and self-guided tours, increased by 38.4% year-over-year to RMB14.7 billion (USD 2.1 billion) in 2016.
* Net revenues increased by 38.0% year-over-year to RMB10.5 billion (USD 1.5 billion) in 2016.
* Gross margin was 5.9% in 2016 compared to 4.8% in 2015.
* Total number of trips from organized tours (excluding local tours) increased by 69.8% year-over-year and the total number of trips from self-guided tours increased by 57.9% year-over-year in 2016.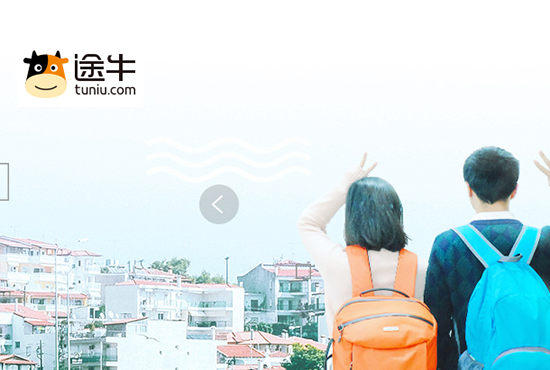 Net revenues were RMB10.5 billion (USD 1.5 billion) in 2016, representing a year-over-year increase of 38.0% from 2015. The number of trips sold increased by 51.5% to 6,739,336 in 2016 from 4,449,053 in 2015.
Net loss was RMB2,442.6 million (USD 351.8 million) in 2016, compared to a net loss of RMB1,462.4 million in 2015.
As of December 31, 2016, the Company had cash and cash equivalents, restricted cash and short-term investments of RMB4.8 billion (USD 693.3 million).
Business Outlook
For the first quarter of 2017, Tuniu expects to generate RMB 440.6 million to RMB 454.8 million of net revenues, which represents 55% to 60% growth year-over-year. This forecast reflects Tuniu´s current and preliminary view on the industry and its operations, which is subject to change.
Read original report