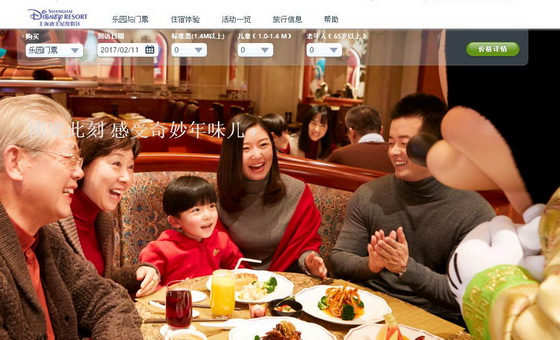 "The park's rapidly growing popularity, it's extremely high levels of guest satisfaction, and the huge attendance during Chinese New Year, add to our confidence in the resort's ability to reach break even in this fiscal year," said Robert Iger, the company's chairman and chief executive officer.
He said Shanghai Disneyland could potentially exceed 10 million in total attendance by its first anniversary.
The Walt Disney Company posted revenues of USD 14.784 billion and net income of 2.479 billion in its first fiscal quarter ending December 31, 2016.
The Shanghai International Tourism and Resorts Zone, the city's government-managed tourism zone which includes Shanghai Disney Resort as its major project, has received totally over 11 million people since the Disney park's inauguration last June, said Shanghai mayor Ying Yong.
According to World Travel Market and Euromonitor, theme park sales in China will hit USD 12 billion by 2020, leapfrogging both the U.S. and Japan, the largest markets now.
It's not just Shanghai Disneyland: Another 60 theme parks are in the pipeline.
Other U.S. companies also eyeing the Chinese market include Comcast's NBCUniversal and Six Flags.
Read original article