Home
>
>
Bike-sharing startup ofo raising $150 million
Bike-sharing startup ofo raising $150 million
Chinese bike-sharing startup Ofo is raising up to USD 150 million in fresh funds, aiming to achieve a valuation of USD 1 billion, the Wall Street Journal reports.
Ofo raised USD 130 million last October from investors including Chinese car-hailing company Didi Chuxing, smartphone maker Xiaomi, and U.S. tech-focused hedge fund Coatue Management.
Russian billionaire Yuri Milner, an early Facebook Inc. backer, is also an investor in Ofo. It is unclear whether the same investors or new investors plan to put money into the new funding round.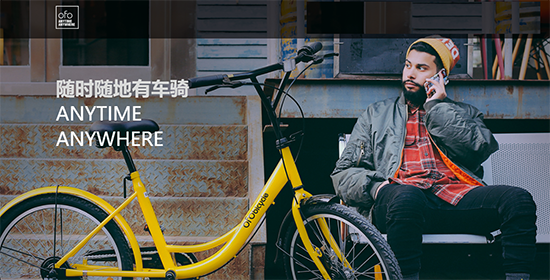 A billion-dollar valuation would put Ofo on par with its Beijing-based rival Mobike, which closed a USD 215 million funding round led by Didi Chuxing's investor Tencent Holdings and Warburg Pincus early January at a valuation of around USD 1 billion.
Despite problems such as theft, vandalism and parking space availability, the bike-sharing business has been catching on in China, with more than 20 startup apps emerging in the past year. Ofo and Mobike are the most popular of those.
Read original article