Other than making acquisitions overseas, Hainan Airlines' parent HNA Group is constantly realigning its internal units.
The conglomerate is planning to merge its subsidiaries HNA Logistics and HNA EcoTech to form a new entity, HNA Technology Logistics Group ("海航科技物流集团" in Chinese, as its official English name is yet to be confirmed), Caixin reported on February 8.
The plan was initiated in late December 2016 and HNA EcoTech will be consolidating HNA Logistics' assets, according to Caixin.
On March 29, 2016, HNA Group built its sixth pillar HNA EcoTech, on top of five other established divisions – HNA Aviation, HNA Tourism, HNA Holding, HNA Capital and HNA Logistics. The eco-tech unit controlled more than 10 subsidiaries operating in innovative businesses.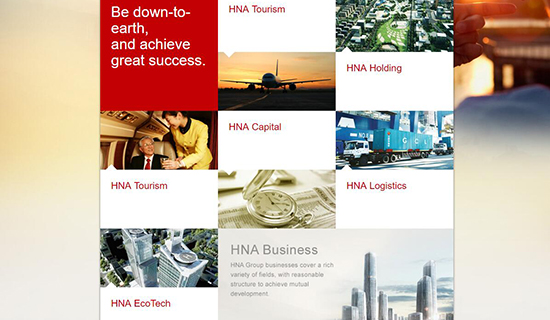 HNA announced on May 4, 2016 that it would create a new entity to consolidate its aviation and tourism divisions. The company stated that it was a consolidation but not a merger, and they would remain as two divisions.
According to statistics from HNA's website, the logistics pillar operated more than 40 subsidiaries and their total asset value was nearly RMB 80 billion as of September 2016.
HNA Logistics acquired Ingram Micro, the world's largest IT products distributor and supply chain services provider, for USD 6 billion in 2016. Ingram Micro has become the managing arm of HNA Logistics' supply chain operations since the deal was closed last December.
An analyst suggested that the synergy between HNA Logistics and HNA EcoTech resulting from the Ingram Micro acquisition might have prompted HNA's latest consolidation.
The combined new company will be controlling a total of more than 50 subsidiaries which were worth more than RMB 180 billion and generated over RMB 300 billion revenues as of December 2016, according to information on the HNA website.
The parent HNA Group made more than RMB 600 billion in revenue in 2016 and its asset value totaled over one trillion yuan. The company was ranked 353rd of the Fortune 500 companies in July 2016 with revenues of USD 29.56 billion.
Having acquired Ingram Micro, which was ranked the 218th largest company by Fortune 500, HNA Group may make it to the world's top 100 companies sooner than 2020 as previously projected by its chairman Mr. Feng Chen. (Translated by Jerry)