Home
>
>
China's tourism revenues top RMB 4.69 trillion in 2016
China's tourism revenues top RMB 4.69 trillion in 2016
China's tourism revenues in 2016 is projected to have reached RMB 4.69 trillion, up by 13.6% YoY. The industry has contributed more than 10.26% to the country's employment in the year.
China's tourism revenues rose 13.6% YoY to RMB 4.69 trillion in 2016, China National Tourism Administration (CNTA) revealed during the state tourism meeting on January 13.
The World Tourism Organization (UNWTO) projected that China's tourism industry has contributed 11% to China's national economy and 10.25% to the country's employment in 2016, which are at similar levels as world averages.
The total contribution of travel & tourism to world GDP was forecast to be 13.3% in 2016 and the total contribution of travel & tourism to world employment in 2016, including jobs indirectly supported by the industry, was 11.7% (about 289,756,000 jobs). according to World Travel & Tourism Council (WTTC).
It was revealed in the state tourism meeting that visitor arrivals to China rose 3.8% to reach 138 million in 2016, of which 28.15 million were non-Chinese visitors, 8.3% more than previous year, while International tourism receipts climbed 5.6% to USD 120 billion. Outbound travel also showed steady growth of 4.3% YoY to a total of 122 million outbound trips during the period.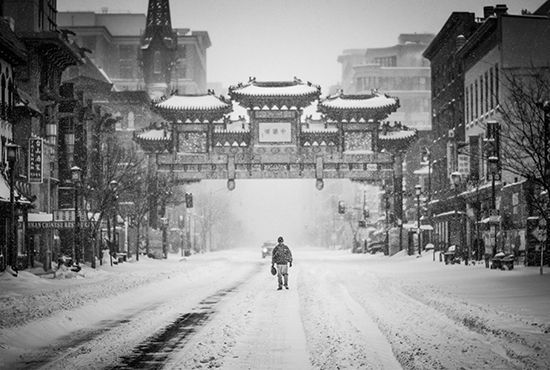 Industry experts aniticipate that China will continue to be the world's largest outbound source market and the fourth biggest inbound destination, as the total number of inbound and outbound tourists for China in 2016 are estimated to exceed 260 million, and the inbound number was 16 million more than the outbound number.
Domestic travel continued to grow at a double-digit rate and is projected to exceed 4.44 billion trips in 2016 after breaching the 4-billion mark in 2015. Revenues from the domestic tourism sector also climbed at a double-digit rate and is estimated to reach RMB 3.9 trillion.
Direct investments in tourism surged 29.05% YoY to RMB 1299.7 billion in 2016, following the record-breaking one trillion yuan in 2015, according to Mr. Jinzao Li, chairman of CNTA, The increase in 2016 was 20 percentage points more than the growth rate of national fixed-asset investments.
The private sector has continued to enthusiastically invest in China's tourism, and contributed to 59% of the total tourism investments in the year. (Translated by Jerry)