WeChat, Chinese social network giant Tencent's major instant messaging platform, unveiled its "2016 WeChat Data Report" at the 2017 WeChat Workshop Pro Edition event in China.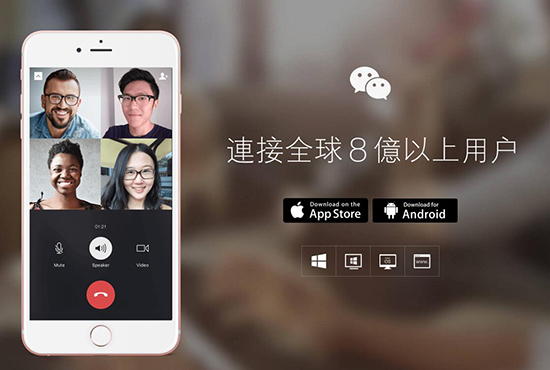 WeChat reported 768 million daily logged in users as of September 16, 2016, up by 35% YoY. Some 50% of its users stayed online for at least 90 minutes per day, according to the report.
Total messages sent via the WeChat app per day rose 67% YoY. Average messages sent per typical user each day were 74. Video and voice calls connected each day climbed 180% YoY to 100 million.
In terms of Travel, WeChat data shown that the U.S. is Chinese travelers' top holiday destination abroad, followed by Taiwan, Japan, South Korea and Thailand.
According to the WeChat data, 90% of the travelers visiting the U.S. are from China's first-tier cities such as Beijing, Shanghai and Guangzhou. Around 41% of the travelers visiting Asian destinations are from China's second-tier cities.
Read original report