ChinaTravelNews, Ritesh Gupta - Hotels have to deal with a variety of data sources and this means there is a need to address pertinent issues. For instance, is there an infrastructure in place to help the frontline staff with uncomplicated and intuitive systems to serve the guests? It can't be ignored that there is massive amount of data – PMS, RMS, CRM, social media, mobile app etc. - to help managers at property level and enterprise level. So hotels need to take charge, and lay a strong foundation.

"Strengthen your decision-making related to the ability to collect and store data. Get ready to take responsibility for that. Look to work with specialists/ vendors who can sit on top of that storage," says Berlin-Germany-based SnapShot co-founder David Turnbull. He says one of the highlights in China is that there are many PMS operators who have already made that shift into the cloud. And with that comes the API access. This means there is great choice available and readiness for one to offer operational intelligence on top of your data. "(For Chinese hotels) it's the same challenge as in Europe i. e. to regain ownership of your data but different in terms of requirement of the user, in terms of what information they have to have, how to effectively operate their businesses. By being in control of data, you can assess – "what is my desired guest experience?" and from there on you outreach the developers capable of fulfilling that direction. Its years away from coming into mass reality," says Turnbull.

It is important to understand that 60-70% of the market in first-tier cities in China is budget and mid-scale. "So in mature markets like Europe and North America, one could argue that the need for predictive to prescriptive analytics is influencing the developments, whereas in China it's much more about operational dashboards, real-time information that would improve guests' experience and customer service. That can be termed as the big difference (for the opportunity) between China and mature markets," explained Turnbull.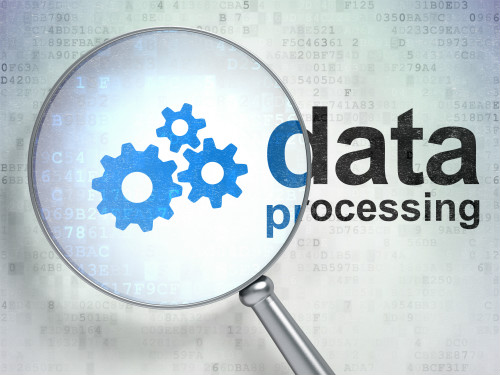 Mobile commerce and data-related repercussions

"China has fast-tracked the distribution (featuring mobile) component quite effectively. Be it for the likes of Alitrip, Ctrip etc. or China Online, these players have moved quickly is payments," says Turnbull. Today Ctrip garners around 70% of orders via their mobile platform, with Q3 net revenue generation being RMB5.6 billion! "This development is quite smart and advanced, when compared with Europe and the U. S. By creating an easy-to-access payment ecosystem, you are paving way for direct mobile interaction between, the merchant, the hotel, and the consumer. This creates many opportunities for the future in terms of the ability to collect data and enhance the customer experience."

He further adds, "But as for transactional and performance point of view, China is in a similar position as compared with other organization in the world. They have many local on-premise installed property management solutions with limited access to data. Shift to cloud is the same opportunity as for hotels in Europe. So the advice is consistent – be it for a hotel in Berlin or for a hotel in Beijing – consider the quality of your small data, before you start to worry about big data, intelligence and analytics. How to successfully collect information post each transaction? What do I do with that data? Where to store and how easy it is to access and analyse that data?" One also needs to assess the readiness for offering access to an external vendor and its state for them to make any form of prediction and decision-making on top of it."

Small data – prepare to act on it

Beijing-based Hugh Xu, VP – Marketing, NH Hotel Group says as witnessed in the case of companies belonging to the FMCG and pharmaceutical categories in China, hotel companies, too, need to consolidate data related to media and marketing (search, social, mobile, email etc.), hotel systems (CRS, PMS, CRM, loyalty etc.) and operations/ during the course of the stay (point of sale, in-room, spa etc.) and work on an enterprise view of all guest data via one platform.

Hotel management systems tend to be closed platforms, and this means sharing of data internally, with multiple hotels or with 3rd party systems isn't a smooth exercise.

Turnbull says as "an industry we still struggle with small data issues".

There is a huge dichotomy between how commercial teams like sales, revenue, reservations etc. work versus how operational teams such as F&B and front desk operate. This is where there is the biggest opportunity. For hotel companies, small data is indispensable for operational decisions. Small data results from internal resources like PMS, channel manager, website etc. "When small data becomes actionable information it can make an immediate difference in anything from your ADR to occupancy," says Turnbull.

He also explained: if hotels wish to position themselves against the OTAs and use their own assets to the best of their ability, then they need to focus on real-time data. Analyze behavior of customers when they are at the hotel – this can be the biggest differentiator. It requires complete re-think about how to collecting this sort of real-time data. But once you can collect and store it, this will pave way for critical information about perishable insights. This means with such real-time data one can influence customer service positively and predict problems before they occur. So hotel teams need to convince owners and operators about this being the way forward in terms of technology investment, and would significantly restructure the conversations that hospitality operators have with vendors, especially in the arena of PMS, loyalty etc. This will also result in direct responsibility of collection of data. Analytics is mostly historic and this isn't enough. Hotels need to have a holistic overview of what they mean by business intelligence, and once you incorporate that live-data that you can significantly change the thinking about how to set up the technology infrastructure.

Consider Walt Disney and RFID bracelets - enter the parks, unlock a resort hotel room, buy food and merchandise etc. But the organization can also collect data based on real-time movement of customers to dynamically reorganize their teams and cater to the current demand within their park.

As for big data (a large set of data that, through analysis, can reveal trends), hotel companies are counting on weather, traffic, or social media data. For instance, specialists are evaluating such unstructured and structured datasets to forecast demand, and optimize pricing.

Real-time data, big data, structured and unstructured data, small data, dark data…every hotel company needs to brace itself for collecting it and storing it. Post this plan a unified, shareable data model.

As Xu points out, hotels need to do away with complex interfaces to understand data or even processes that intricate data transfers. Importantly, by sorting out this infrastructure issue along with data collection and storage, hotels in China need to lay a foundation for personalisation (be it for rule-based one that is based on manual forming of business rules or algorithmic one based on machine learning and predictive analytics), or empowering staff for a relatively faster check-in by capitalizing on guest history data and drafting an arrival report based on a number of variables.

Citing an example, Xu said while working with an ecosystem say Tencent or Alibaba for any promotion campaign, a marketer needs to study data thoroughly after the campaign. "Evaluate booking data, guest data, their behavior, average order value etc. and strengthen data analysis and intelligence for future campaigns." Xu said by blending data from ecosystems with 1st party data, one can look at variables such as history, value, behavior, interests etc. to start the segmentation process. So one can solidify communications based on the booking channel – brand.com, OTA, agency reservation as well as the stage of the journey (pre-booking, check-in, in-property and post-stay). "With such plan in place, hotel companies can also make decision-making related to fencing or a change in hotel occupancy or REVPAR."