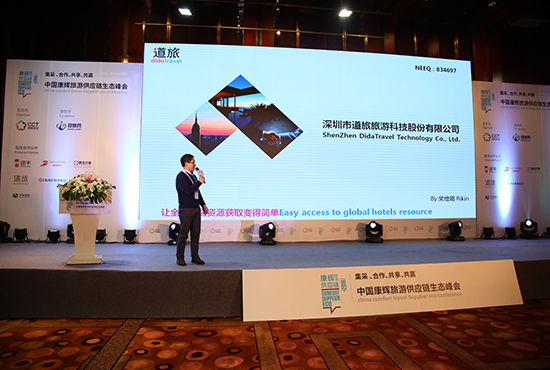 China Comfort Travel is one of the pilot travel agencies in China. The company has been established for 32 years. China Comfort Travel has around 300 subsidiaries and 8000 outlets in the country.
DidaTravel, the first global hotel consolidator that got a New Three Board listing in China, has been focusing on premium global hotel resources since its establishment in 2012.
"By bringing in over 200,000 hotels from six continents all over the world, DidaTravel will benefit more than 8000 of their travel agencies," said Junfeng Gao, general manager of Purchasing Department, China Comfort Travel.
"Based on technology, the comprehensive resource could be input into the system of Comfort Travel and reserved by all of their outlets," DidaTravel's CEO Rikin Wu said, "The resource could be booked not only from outlets, but also directly from client side in the future."