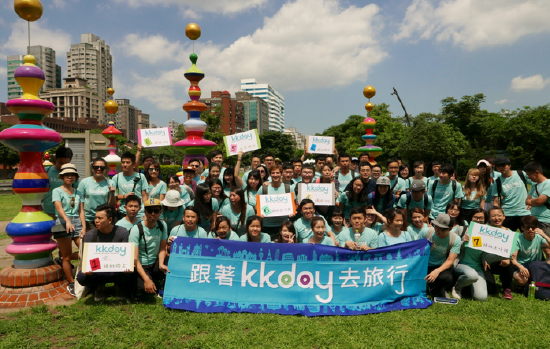 Taiwan-headquartered online travel company KKday announced that it has raised USD 7 million in series A+ funding led by Monk's Hill Ventures and AppWorks.
Multiple strategic investors also took part in the deal, including Hong Kong-based Mindworks Ventures, Cathay Venture and Substance Capital (HK) Limited.
KKday closed its series A funding (USD 4.5 million) in March 2016.
The funds will accelerate KKday's international growth and strengthen its leading position in Asia's online travel industry.
Launched in Taiwan in early 2015, KKday specializes in travel experience products. It collects more than 6000 worldwide experiences from 53 cities all over the world and provides Japanese, Korean, English, Traditional Chinese and Simplified Chinese versions of customized content for customers in Asia.
In the third quarter of the year, the company recorded nine-fold increase in sales from the same period in 2015.
KKday will focus on serving the evolving needs of customers through 4 key thrusts: Exploring trendy, local travel activities; Providing thematic travel experience; Ensuring and elevating product quality; Offering customer service in multiple languages.
In the near term, KKday plans to expand its operations across Southeast Asia, namely in Vietnam, Thailand, Philippines and Indonesia. Meanwhile, more marketing resources will be allocated to the Japanese and Korean markets.