ChinaTravelNews, Ritesh Gupta - Consolidation in the travel e-commerce space isn't a new trend. Established global entities Expedia, Inc. and The Priceline Group are known for timely acquisitions and strategic deals, but what makes this space interesting is the growing prowess of Ctrip. The latest move - Ctrip's acquisition of Skyscanner – exemplifies the same.
With this move Ctrip isn't just a single market player anymore, and is now going to be weighed against its global counterparts.
Yes, Ctrip has had association with global OTAs, especially a deeply entrenched one with The Priceline Group, but the inclusion of Skyscanner in its portfolio means the battle has taken a new shape.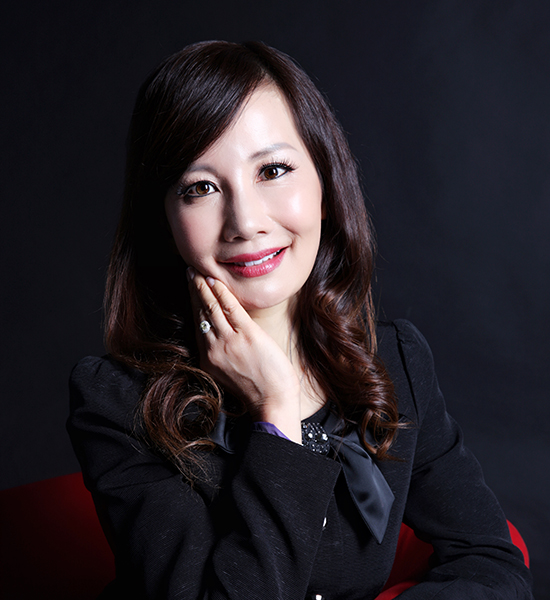 Jane Sun, CEO of Ctrip
"Ctrip has been operating in Hong Kong, Taiwan, Singapore, Japan…but this acquisition can be described as a true globalisation move. The deal with MakeMyTrip (India-based) earlier and now this one with Skyscanner means Ctrip is moving into a different zone, and demonstrates the extent of their ambition. None of the big OTA groups have managed to replicate their success in tapping massive Asian markets, so Ctrip is embarking on being global from a reverse direction," shared a senior executive.
Another executive said, "I see this deal being a huge opportunity to have presences outside of China and getting a foothold of the global airfares market, albeit not quite directly. It is an outstanding acquisition in that the deal adds layers that organically will take Ctrip possibly years to replicate."
Ctrip's CEO Jane Jie Sun mentioned that the deal will push the group's air ticketing business to a much bigger footprint in the global arena.
"This investment will significantly improve our overseas air ticketing distribution capability," said Sun. Skyscanner has carved a niche in the flights space, and this proved to be an attractive proposition as it brings "top of the funnel" into the picture, given flights are typically at the start of the planning phase of any trip.
Dynamics of meta-search space
Travel meta-search as a category continues to make rapid strides.
Skyscanner, which had posted £120 million in revenues last year, up 28% over 2014, emphasised that a lot more is in the offing.
Gareth Williams, co-founder and CEO of Skyscanner, mentioned that this deal with Ctrip is a step towards making travel simple. "(Travel is) intricate, not solved yet and operational independence means the company would continue to shape up better tools for travellers," he said.
Not only traditional players are refining their respective products, but there are a host of start-ups that are trying to make the most of social, mobile, artificial intelligence, big data etc. to simplify travel planning. The list includes TRVL, FlightFox, Lola, Slingshot, Hopper, Hitlist etc.
As CEO and founder of a start-up in this space, mobile app Hitlist, San Francisco-based Gillian Morris says, "One can't help but wonder whether Skyscanner's sale to Ctrip was partly enacted as insurance against Ctrip investing in Trivago's upcoming IPO. The other two major OTAs, Priceline and Expedia, have their own meta-search capabilities through their acquisition/ controlling interest in Kayak and Trivago, respectively. Trivago listed for its IPO last week and Expedia group might have hoped that Ctrip would take a stake there. Skyscanner might have realized it was time to throw in its lot with one of the big players or risk being marketed out of its market share," assessed Gillian of Hitlist, a personalized mobile travel agent.
This development also raises a pertinent question: Has the idea of meta-search engines being objective, pro-consumer comparison sites probably died with this acquisition? May be the things wouldn't get better unless the perpetually-under-the-radar Google Flights enters the foray in a serious way.
Not agreeing with the same, an executive highlighted that the fact that meta-search engines offer choice and are neutral has propelled them to such status in the planning and booking funnel. "If big OTA groups try to influence the functioning of meta-search engines, and introduce the transactional nature or prioritise their own links, then they are going to jeopardize the strength of meta-search engines. It's going to be a massive risk if OTAs end up playing with the business model of meta-search engines," stated a source.
Skyscanner's Chinese angle
Unlike many foreign entities Skyscanner has had a fruitful tryst with China. The Edinburgh-based travel search chose to strengthen its presence in China by acquiring local meta-search engine Youbibi in June 2014 (Skyscanner is now known as Tianxun in China).
In fact, this deal went on to play a key role in Skyscanner's product development as well.
Since the travel search site is dominant in flights, the team chose to operate a unified mobile app (offering flights, accommodation and car rental). Also, the company moved on from their erstwhile pure lead generation model to facilitating transactions within its domain. And both moves came after the acquisition of Youbibi, which, embraced both these facets before Skyscanner did. So Skyscanner's move to a unified app at a global level aims to capitalise on its position in flights by increasing the ability to seamlessly attach other products such as hotels and car-hire.
Synergies
For Ctrip, this acquisition gives the team a peek into the user base of Tianxun, as more importantly international flights content for outbound travel.
Ctrip's Sun during the company's Q3 earnings call indicated that one of the areas that team is looking at is to make the most of Skyscanner's ability at the "front-end on search", backed up by Ctrip's expertise in taking bookings.
A source acknowledged the same and added: "Even though meta-search engines are adept are narrowing down options, and have a lead ready to book, currently there is disconnect in the overall system and travellers need to complete the booking out of a certain environment. If Ctrip can tap into the top of the booking funnel, then there is an opportunity for both the players." Intermediaries are looking at customer experience ownership and this of course, for meta-search engines can't just come with lead generation. So as the category is looking at fulfilment and customer service, the distinction between meta-search and OTA is fading, and this also means a compelling proposition can emerge when OTA-meta-search join hands.
Ctrip also mentioned that Skyscanner can avail the group's technology expertise.
James Liang, executive chairman of the Board, said that Ctrip is already up there in terms of volume; it's already the largest ticketing and transportation ticket travel agency in the world. He referred to search technology for international airfares. "These will be shared with the Skyscanner team and they will be able to realize more efficiency gains in terms of procurement and search technology," he said.
Among other Chinese companies, HNA Group, a conglomerate with holdings from aviation to financial services to real estate and logistics, is also making steady progress. This year the group has invested USD 336 million in RocketSpace, and also in Travana, a San Francisco-based travel start-up. In another recent development, Webjet chose to sell their Zuji businesses in Hong Kong and Singapore to a HK-based private company and it is being learnt that this company is being backed by HNA Group.