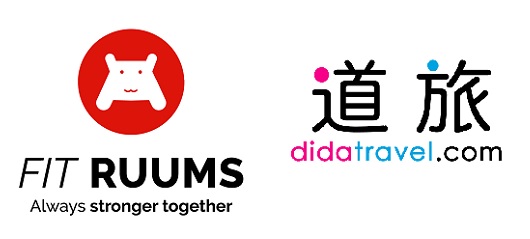 FIT Ruums, Webjet Limited's newly launched B2B online accommodation distributor dedicated to the Asian market, has formed a partnership with DidaTravel Technology in China.
The exclusive "Strategic Alliance Partnership" will give FIT Ruums an immediate and solid foothold in the world's largest outbound travel market.
"FIT Ruums has an ambitious regional expansion strategy that will see us move into multiple Asian markets and become a one-stop-shop for the region's travel trade," said Daryl Lee, director of WebBeds FZ. "To achieve this, it is vital for us to have a strong partner in Mainland China, and we are delighted to be working with DidaTravel Technology."
The broad scope of this partnership includes content sharing of at least 13,000 properties, two-way distribution, and collaboration in an array of areas such as market intelligence, business development and the advancement of new technology.
"By partnering with FIT Ruums we will be able to expand our network reach beyond China and accelerate our business growth. We are confident we can continue to double our sales revenue in 2017," said Rikin Wu, CEO of DidaTravel Technology.
DidaTravel Technology is one of the key suppliers to the major online travel agents (OTAs) in China, including Ctrip, Qunar, eLong, Fliggy (previously Alitrip), Tuniu and LY.com, as well as key airlines such as China Eastern Airlines.