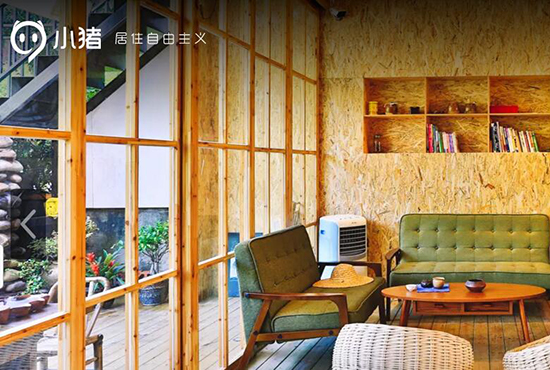 China's homestay network Xiaozhu announced on November 2 that the company has raised USD 65 million in its series C+ round and D round. Capital Today Group invested in the C+ round at the end of 2015. The D round had JOY Capital and Bertelsmann Asia Investments (BAI) as lead investors and was joined by Morningside Ventures, Capital Today Group and MSA.
Xiaozhu received millions of dollars in its A round funding which had Morningside Ventures as lead investor in the fourth quarter of 2012. The company secured a 15-million-dollar B round backed by Legend Capital on June 16, 2014. Xiaozhu announced in July 2015 that it had raised USD 60 million in its C round financing. The round was led by JOY Capital and joined by Morningside Ventures, CITIC Capital and MSA.
Xiaozhu said that it currently has more than 100,000 listings in 301 Chinese cities and nearly 10 million active users.
Kelvin Chen, co-founder & CEO of Xiaozhu, said that the company will invest more money in its branding, product innovation and service-chain building. The company also plans to step up its overseas expansion and bring the mature overseas market of travel accommodation into its foothold.
Ms. Kathy Xu, founder & managing partner of Capital Today Group, said that they are optimistic about the sharing economy's future and have invested in Xiaozhu. The major house-sharing platform has spent the past four years trying to find solutions to tackle the problems that their users and hosts face.
Ms. Annabelle Long, founding and managing partner of BAI, said that they have witnessed Xiaozhu's growth during the past four years and how the team has been focusing on exploration and innovation in the peer-to-peer home rental business.
JOY Capital's co-founder and managing partner Xiao Li said that Xiaozhu has greatly elevated the industry's asset usage efficiency with the company's internet-based sharing platform and this is where JOY Capital sees an opportunity derived from the integration of industry and technology. (Translated by Jerry)