Qantas Group's low-fares airline, the Jetstar Group, recently reported record underlying EBIT of USD 452 million, up 97% for fiscal year 2016.

Operating margin for the Jetstar Group in financial year 2016 was up 5.8 points to 12.4%, helped by a 3% reduction in unit costs (excluding fuel).

The Jetstar airlines in Asia delivered an USD 85 million improvement on last year.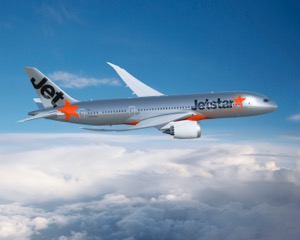 This improved performance included a first full-year profit for Jetstar Japan, which recently announced plans to grow from 20 to 28 aircraft over the next three years, building on its success since launch in 2012 and supporting ongoing domestic and international growth.

The result saw a strong contribution from across the Jetstar Group's domestic and international businesses, with highlights including:

1. Jetstar Domestic result up 62% to USD 242 million, leveraging brand and network advantage
2. Strong Jetstar International profit with B787-8 efficiencies and growth in core Asia-Pacific markets
3. Operating margin improvement, up 5.8 pts to 12.4%
4. Controllable unit cost reduction of 3%
5. Successful launch of New Zealand regional operations

A stand out of the Jetstar Group result was the performance of Jetstar Airlines across Asia, which delivered an USD 85 million improvement in profitability compared to 2014/15.

Jetstar Asia in Singapore had a strong result with the launch of four new destinations (including charters into China) and total unit cost reduction, notwithstanding a challenging competitive market.

Jetstar's focus on driving customer advocacy and ancillary revenue growth continued with investment in innovative service training and digital sales. A re-design of jetstar.com, including data-driven ancillary product offering, has enhanced the customer experience.