ChinaTravelNews, Ritesh Gupta—It's always fascinating to assess who is winning the game of "traffic", who can astutely predict the intent of a traveler and eventually how a transaction is converted.

So when I recently spoke to Skyscanner's GM for Greater China, Steven Pang, I was keen on not only knowing how meta-search as a category has shaped up in China vis-à-vis what we hear about TripAdvisor or Google, but also how can one win micro-moments as Google says or how technology, say the magic of APIs, can serve travelers better and in turn step up the average order value.

It was in June 2014 when Skyscanner acquired meta-search engine Youbibi. Skyscanner is now known as Tianxun in China. Youbibi's co-founder and CEO, Pang, took up the position of GM.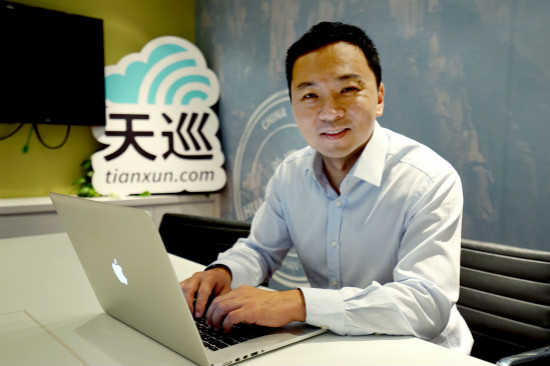 Steven Pang, Skyscanner's GM for Greater Ch​ina
Before we dwell on how meta-search's business model is evolving, it needs to be acknowledged that from the moment Youbibi has become a part of Skyscanner's armoury, the team from China has played its part where Skyscanner's product stands today. If we observe how Skyscanner has progressed, the company has moved on from their erstwhile pure lead generation model to facilitating transactions within its domain. Also, the meta-search specialist now operates a unified mobile App (offering flights, accommodation and car rental). And Youbibi, or now Tianxun, embraced both these facets before Skyscanner did.

"Skyscanner has a privileged position being dominant in flights, given flights are typically at the start of the travel booking funnel; the move globally to a unified App aims to capitalise on this by increasing the ability to seamlessly attach other products such as hotels and car-hire," says Pang. "The user experience that drives unified App is the same as that which drove Youbibi's," shared Pang. Also, at the time Youbibi was acquired by Skyscanner, the Chinese meta-search company was already facilitating transactions for domestic flights and hotels.

Pang added, "However, moving in the other direction, Skyscanner is implementing various measures to move even further up the funnel. These include native App features such as an inspiration timeline and push notification of travel ideas. We also provide APIs, widgets and white labels to power travel search for other companies such as Flight Manager, Sogou Travel and Bing."

Looking beyond lead generation

Pang reminisced and took me back by few years to highlight how China took the lead and embraced the hybrid meta-search-OTA model before its counterparts in the West. He referred to Qunar (now a part of Ctrip group) to exemplify the same.

As things stand today, the likes of Qunar are not only working with multiple suppliers to provide a large source of inventory for a variety of travel products, but they are also moving towards being an OTA by imposing their brand to have an association that just isn't about being a marketplace for facilitating transactions of suppliers.

A key area where things are evolving is customer service – resulting in brand ownership and customer experience ownership, highlighted Pang, and this includes the evolving focus of meta-search companies. He elaborated, "Meta-search is drifting away from pure lead generation. The focus is on meeting requirements of a trip, rather than just offering standalone products, and also facilitating transactions within the marketplace. And there is more to this, as the category is looking at fulfilment and customer service, too. The distinction between meta-search and OTA will likely be determined by the extent to which the brand of the marketplace or the ultimate supplier is highlighted." This means who is accountable for delivering a product in the manner in which it's promised, plus who is responsible for areas of post booking, such as cancellation, re-booking etc. This is essentially where the meta-search category is headed. Skyscanner remains a marketplace but is "still experimenting", and of course, the company is keen on serving the traveler better, and this includes facilitating specific areas in post booking and during the course of the journey.

Embracing technology for seamless interactions

Another interesting area that we spoke about was related to being a part of ecosystems such as Alibaba and Tencent. These players emphasise that the game of e-commerce isn't just about GMV. These groups are an integral part of a shopper's lifestyle – offering a blend of content, social networking, online marketing, shopping, wallets/ payment etc.

How can a player like Tianxun become a part of such ecosystems? How different is it from signing a deal say with a website to power their travel search functionality? So say I came across photographs of a particular destination, or write comments/ interact with my connections about the same within the Tencent ecosystem, can I be served travel options powered by Tianxun? How accurately my intent is going to be understood?

Pang referred to Skyscanner's plans of serving the traveler "seamlessly", and stated that the team is always working on integrations and "connectivity" to trigger such experiences with various partners.

To their credit, Skyscanner has already launched a Facebook Messenger bot allowing users to search for flights conversationally. The flight search bot responds with answers to user travel queries in a natural conversational manner. There is a chat bot for the Skype platform, too, and the company also partnered with Amazon to integrate the Skyscanner flights API into Amazon's cloud-based voice service, Alexa.

Removing friction points

Pang asserted that Skyscanner's prowess is pricing and coverage and overall removing friction points from travel shopping.

China is known for adeptness at facilitating mobile transactions, and Pang says when a company serves options from 1000's of suppliers and intermediaries (scrutinizing data sources, consolidating relevant options locally and showing it in-real-time) it is important to go beyond price and let the comparison be uncomplicated on a mobile device. So be it for information about seats in an aircraft, lounge access, etc. the traveler needs to be informed and get closer to the real experience of flying. "There are 5 main friction points – real-time pricing/availability, booking, language, payment and customer service. A traveller wouldn't trust any platform if the expectations falls short owing to any of these aspects of travel," added Pang. He went on to explain that cross-border e-commerce is one phenomenon that continues to influence outbound Chinese travelers, and the comfort level of buying from foreign retailers and suppliers is on the rise. This is where Skyscanner can capitalize on a massive opportunity.

Role of NDC

Pang also referred to the role of NDC in shaping up a transaction that can include buying of core travel product, along with a variety of ancillaries. For instance, if a traveler is looking at air ticket, Skyscanner also help in booking air ancillaries and non-air ancillaries to help the traveler plan their journey. The journey of working with different suppliers and intermediaries is a complex one, and even though IATA is trying to standardize the flow of content via XML messaging standard NDC, things are from being smooth. It could be owing to a partner still working on a legacy system, or lack of standardization in APIs. [API is a software program that interfaces with another without the user getting involved, or even knowing anything about it.] The problem arises when there is no standardization and proprietary APIs are used for distribution. So there are intricacies involved. However, there are certain proactive players, such as British Airways. For their part, British Airways have worked on options to let customers select fare classes, pre-book additional luggage and advise the airline of catering requests for via the indirect channel. British Airways and Skyscanner have worked together to show that they can distribute content and improve the booking process via meta-search.

Be it for conversational search, mobile App supremacy or streamlining the travel planning and booking experience, Skyscanner has shown that it is ready for the new meta-search era. And the team in China has played its part, too.