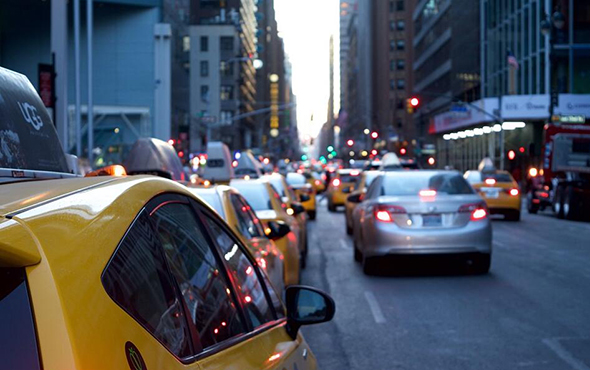 Uber Technologies Inc. investors have a message for management: It's time to wrap up the costly fight in China.
Several institutional investors are pushing the ride-hailing company to ink a partnership agreement with China's market leader Didi Chuxing, according to people familiar with the matter, stemming the billions of dollars Uber is spending to expand in the region.
Investors in Uber and Didi have discussed a potential deal, though the companies' own executives would need to negotiate any truce, the people said, asking not to be identified as the discussions aren't public. One Uber investor said he's had more than 10 meetings and calls with Didi shareholders that want the companies to cut a deal. He declined to discuss the identity of the investors.
Uber and Didi are bleeding cash in China as they fight for dominance in the world's most populous country. Uber has said that it is spending at least USD 1 billion a year to expand its business in the country. Both are giving out incentives for drivers and free rides to compete for market share.
The two companies are not currently discussing a deal, a separate person familiar with the matter said.
Negotiating Power
With both companies asserting their intent to grow independently, executives at Uber and Didi are concerned that appearing open to a deal could undercut their negotiating leverage with each other, the people said. Didi is in the lead on its home turf, with 14 million drivers signed up in 400 Chinese cities. Uber has set a target of operating in 100 cities this year.
Uber set up a separate corporate entity to insulate its Chinese business, which has gathered local Chinese investors. Still, the parent company has also invested its own money, keeping the units financially intertwined.
Among private technology companies, the rivals are giants. Uber, which was last valued at nearly USD 68 billion, says it has access to more than USD 11 billion in cash and equity. Didi, which was last valued at USD 28 billion, says it has more than USD 10 billion at its disposal in cash and equity.
That cash has been accumulated, at least in part, in an attempt to signal a willingness to continue spending in China. Many investors believe Uber and Didi are playing a game of chicken -- burning cash and waiting for their competitor to concede defeat or come to the table.
Outside of China, business is faring better. Uber has said that it is profitable in the U.S. and Canada. But its profits in the developed world are being offset by losses in developing markets.
Fee Split
One potential roadblock to a partnership agreement is how fees would be split, according to one of the people. Didi would want more of the combined revenue share than Uber would be willing to give up, the person said. Investors have also proposed that Uber China be absorbed by Didi, with Uber becoming a minority shareholder in the Chinese company, another person said.
A representative for Uber declined to comment. Didi Chuxing and its external media advisers Brunswick didn't respond to multiple e-mailed requests for comment.
Didi's no stranger to partnering with peers. The company has already formed a global coalition with Lyft Inc. in the U.S., India's Ola and Southeast Asia's Grab.
Investor Pressure
A string of recent mergers in China set a precedent for investors getting what they want, despite initial reluctance from company founders.
Didi and its previous nemesis, Hangzhou Kuaidi Technology Co., combined in early 2015 to form China's largest taxi hailing service, after pressure from investors including Alibaba Group Holding Ltd. and Tencent Holdings Ltd. Last October, online travel companies Ctrip.com International Ltd. and Qunar Cayman Islands Ltd. followed suit, agreeing to merge.
Stemming losses in China is one of the main things holding up Uber's potential initial public offering, according to people familiar with the matter, alongside the company's regulatory battles. At its current private valuation, Uber is not only one of the biggest closely held technology startups, but also bigger than 85% of the companies in the S&P 500 Index.
Read original article