ChinaTravelNews, Ritesh Gupta - Is Amadeus' GDS value proposition currently being optimized in China? Is the travel B2B conglomerate marching ahead with its IT prowess in this market?

Before we delve deeper into how Amadeus' two core business lines - distribution and IT – are shaping up in China, it is clear that Amadeus' transaction processing model continues to pave way for a consistent financial growth. The conglomerate asserts that its business model is volume-driven and profitable, propelled by the fact that distribution and IT are two highly synergistic businesses. As for China, Amadeus is gradually reaping the benefits, even though the regulatory environment isn't conducive enough.

"The market opening is unfortunately still very limited and progress is slow," Albert Pozo, president, Amadeus Asia Pacific.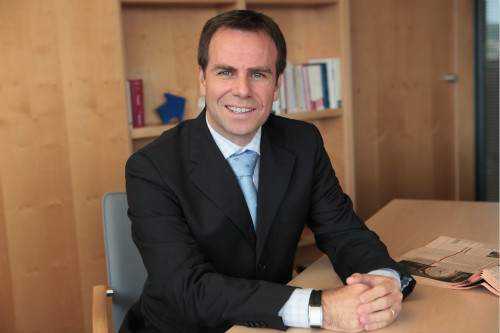 Albert Pozo, President of Amadeus Asia Pacific
Of course, this means the trajectory of growth isn't as per the potential, but nonetheless Amadeus has proven to be an able ally, for instance, in supporting the ambitions of Chinese players looking to expand outside of China, giving them the technology they need to compete at a global level.

"China's online travel market is huge and continues to grow at lightning pace, and this is where Amadeus has made great headway," said Pozo.

Amadeus is partnering with almost all of China's key online players such as Alitrip, Qunar, Shijie99, Ctrip, Marco Polo and others – providing them with search technology and content. On the airline side, the company recently signed a content agreement with Spring Airlines, China's largest low-cost carrier to support their international expansion. Amadeus also powers websites and e-commerce offerings of many Chinese airlines, such as Air China, China Southern Airlines, Hainan Airlines, XiamenAir, Sichuan Airlines and Beijing Capital Airlines. "We offer (airlines) the (requisite) tools to tailor their portal for individual visitors to cleverly increase booking conversion, grow value and enhance customers' online experience."

Delivering value via open systems

Travellers want quick, easy to understand options and value for money when they shop, whereas as suppliers and intermediaries want their digital assets to fulfil such quest for trip planning and booking.

In this context, one of the major developments at Amadeus is related to their planned migration towards open operating systems.

So how this is going to deliver value for Chinese travellers and online players?

"Amadeus' modular open architecture allows our customers to tailor and scale their systems to meet the demanding requirements of the Chinese online market. Travel shopping, booking and airline passenger service systems (reservations, inventory and departure control systems) share some pronounced characteristics. They are required to process in real-time huge volumes of transactions, and in an accurate, reliable and scalable manner. Amadeus data processing capabilities and infrastructure is a USP and a key asset of our value proposition – a major differentiator vis-a-vis our competition," explained Pozo.

Pozo also mentioned that the new ways in which Chinese travellers are shopping for travel also demand that online travel players deliver a more inspirational search experience, beyond the traditional city pair/ travel date box. "Using Amadeus Extreme Search, for example, you might ask for details of trips combining flights and hotels that will cost between a certain range of prices, between a certain range of dates, with summer temperatures. Compared with the old approach of asking what flights are available between Shanghai and Hawaii on the 10th of February, this new style of shopping generates thousands of times more transactions – and of course, delivers a much richer experience to the Chinese online consumers."

Solutions like this which require massive computation would not be possible without open systems.

"We are passionate about the difference that Open Source and open systems have made and are continuing to make to our business, and believe that these are critical to feed the rapid rate of innovation that the fast-moving Chinese travel sector demands," added Pozo.

Being distribution and technology ally for airlines

The growth and potential of China's outbound travel market has seen Chinese airlines expand aggressively on international routes.

But, as Pozo also points out, if carriers want to fill those planes it's not enough to tap on Chinese travellers. "They need to reach international travellers as well. This is where they look to Amadeus. As a distribution partner, we're helping Chinese airlines reach more travellers around the world through our global travel agency network. Brand awareness for some airlines outside of the home market can often be very low, hence travel agencies are an important sales channel to help them extend brand reach to travellers in those markets," he said. In fact, Amadeus' data shows that 64% of all bookings for any airline outside its home market come through the indirect channel. Furthermore, the travel agency channel delivers the largest share of international bookings and high value customers – with yields from the indirect channel on average 42% higher than the direct channel.

As a technology partner, Amadeus is not only powering online bookings, but also helping airlines build value as part of their different airline alliance networks.

"We help the airlines understand the preferences and behaviours of travellers outside of China and tailor their websites and online experience to the unique needs of each market. Today, most of the major Chinese airlines that fly internationally use Amadeus e-Commerce solutions to power their international websites," said Pozo. This includes Air China, China Southern Airlines, Hainan Airlines, XiamenAir, Sichuan Airlines and Beijing Capital Airlines. The company recently signed a distribution agreement with Spring Airlines, North Asia's largest low cost carrier.

Role of GDS and travel agents

Amadeus believes that the GDS remains the most efficient, neutral and cost-effective distribution channel to reach travel agencies, not just for seats, but also effective retailing.

As a GDS, Amadeus, according to Pozo, "brings to China three things that no one else can" – the world's widest distribution network; huge investment into R&D and innovation that delivers unique solutions to search, book and manage travel (this represented 14.9% of revenue for the first quarter of the year). It entails product portfolio expansion (for example, NDC-compliant XML connectivity, e-retail etc.), customer implementations (e.g. related to up-selling activity) etc.; and a commitment to being in Asia (and China) for Asia (presence in China for around 20 years with offices in Beijing, Shanghai and Guangzhou).

"Our competitive position, measured as Amadeus' air travel agency bookings in relation to the air TA booking industry, today stands at 42.5% and continues to improve," asserted Pozo, who also underlined that the company connect the world's largest travel agency network to 709 airlines, and other suppliers/ operators.

Referring to the indirect channel, Pozo mentioned that the high percentage of travel agency bookings in China compared with North America and Europe is a good indication that the Chinese traveller recognises the value of the travel intermediary. "Online travel agents continue to dominate, and we also see an accelerating shift to mobile. China is expected to become the world's first majority mobile online travel market this year," he said.

Also, the interaction between travel agencies and travellers which has tended to be more transactional over the years aren't the same anymore. "Travel agents can add real value to the research and booking process by playing a screening role to filter what could be thousands of choices down to only what is pertinent and relevant to the traveller," said Pozo. "Furthermore, as the Chinese travel market matures, we'll see the emergence of more niche and specialised travel segments. At one point in time the Chinese outbound leisure market was dominated by mass market travellers and organised tour groups. But more and more we're seeing a number of diverse groups of Chinese travellers travelling for a wider range of purposes, seeking different experiences and with unique preferences. This presents an opportunity to travel agencies to identify a niche segment, truly understand it, and serve it well."

With the right tools at their disposal, travel agents can blend human touch with technology to compete intelligently with the pace and impersonal omnipresence of the online world.

Constant engagement

Pozo said various stakeholders in China continue to show strong interest to work with Amadeus, even if the current environment limits the extent to which they are able to do so. "We recognise that the journey towards a completely open market takes time, and we remain optimistic that it will soon be completed," he said. "We keep making efforts where we can and remain confident that we will be able to experience soon the benefits of further deregulation steps."
The senior executive from Amadeus is scheduled to speak at the upcoming 2016 TravelDaily Conference, slated to take place in Shanghai (Aug.31-September 1).