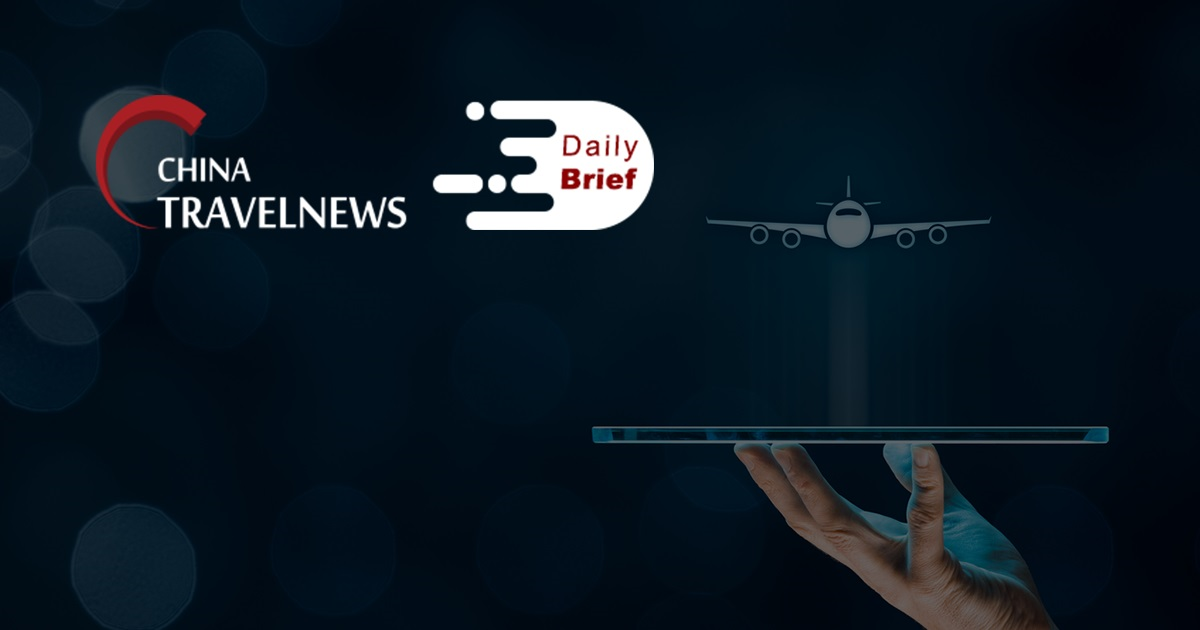 Beijing's first softening of outbound restrictions brings hopes for Thai tourism
>> China announced it is issuing a digital Covid-19 vaccination certificate to its citizens to facilitate crossing borders. The move made the Thai tourism industry jubilant, said Vichit Prakobgosol, president of the Association of Thai Travel Agents, who added that if Thailand can implement a travel bubble with China by June, they have high hopes to welcome 8 million Chinese visitors this year.
Singapore hasn't given up on air travel bubble with Hong Kong
>> Singapore has not given up on forming a bilateral "air travel bubble" with Hong Kong that would allow travelers to skip quarantine, the Southeast Asian country's Transport Minister Ong Ye Kung told CNBC. The arrangement was supposed to begin last November but was postponed after Hong Kong reported a resurgence in new Covid-19 cases. A new launch date has not been set, but Ong said authorities from both sides have been in touch.
Macau optimistic regarding China's "International Travel Heath Certificate"
>> Tourism officials in Macau are optimistic regarding China forming a health passport program to allow mainland residents who have been vaccinated to travel internationally. "Vaccine passport is going to be a major trend in the future," said Maria Helena de Senna Fernandes, the director of the Macau Government Tourism Office (MGTO).
Trip.com Group names Finn Partners as agency of record
>> Trip.com Group has appointed Finn Partners Travel & Lifestyle Group as its agency of record. The assignment begins in March. Covering a global remit, the account is spearheaded by CatchOn across their offices in China and Hong Kong, while Finn teams in London and New York work alongside the Trip.com Group team based in Shanghai.
LEGO Group reaffirms investment in China as part of 2020 annual report
>> 2020 was an interesting year for the LEGO Group with unforeseen challenges such as the coronavirus pandemic and new frontiers for the company with expanding their presence in China. The latter has proven a great success for the company with a 21% increase in sales, which is at least some part is thanks to the new audience of LEGO fans. The company opened its first LEGOLAND theme park in the country, with at least one more to follow in Shanghai.
Air China, AirAsia top APAC airline safe travel score in February
>> Safe Travel Barometer, a travel technology company assessing the safety score of global airlines, found that out of the 102 airlines evaluated across Asia Pacific (APAC), 9 airlines scored a Safe Travel Score of 4.0 or above – the highest ratio worldwide. Air China and Vistara are the top APAC full-service carriers with a Safe Travel Score of 4.1 out of 5 each.
Cathay Pacific parent Swire reports first ever annual loss, expects a tough 2021
>> Swire Pacific, the parent company of Hong Kong's struggling Cathay Pacific Airways, has reported its first-ever annual loss and warned of further trouble ahead in 2021. The British-controlled group reported a HK$10.99 billion (US$1.42 billion) loss last year, primarily caused by an unprecedented slump at its 45 per cent-owned airline. The conglomerate is very likely to see another loss in the first half of this year.
Civil aviation travel heats up in China following Spring Festival holidays
>> Although the Spring Festival transport data is not optimistic, the rebound after the Spring Festival holidays is also obvious in China. The civil aviation travel is heating up rapidly after the holidays, as the number of civil aviation travels is picking up. This year's Qingming Festival or Tomb-Sweeping Day, a time for Chinese people to pay tribute to their ancestors, is on April 4. Travel platform qunar.com data shows that the current domestic air ticket bookings during the festival, are close to the level of the same period in 2019.