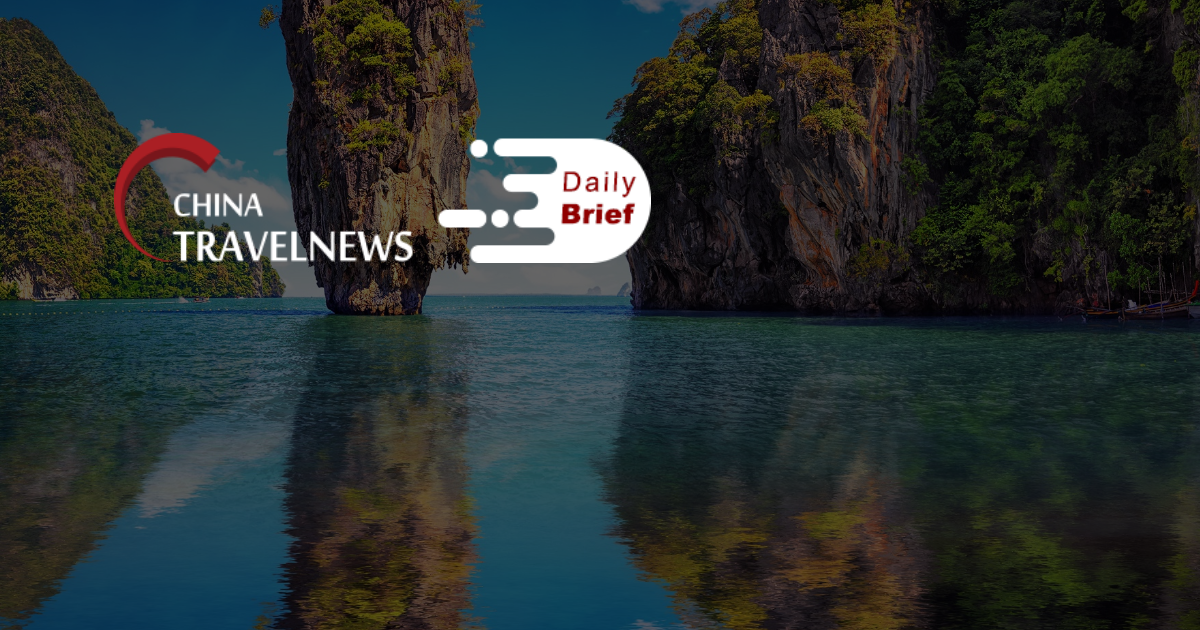 Shiji partners with IDeaS to connect with leading revenue management system
>> Shiji has partnered with IDeaS, a leading provider of hotel revenue management software and services, to build a seamless two-way integration, which has been rolled out in partnership with The Hongkong and Shanghai Hotels, Ltd, owner and operator of The Peninsula Hotels.
Deutsche Hospitality appoints new COO
>> Deutsche Hospitality has appointed experienced hotel executive Josef Dolp as the company's chief operating officer. Dolp will oversee hotel operations and customer experience across all brands and geographies. An Austrian native, he has spent the last 20 years leading some of the largest and most iconic hotels and regions for Starwood Hotels & Resorts Worldwide, Marriott International and Shangri-La Hotels and Resorts.
Foreign travelers no longer need a PU letter to apply for China visa
>> For those coming to China to work or visit family things just got one step easier, with the requirement of a PU Letter now lifted. Arrivals will still need to follow relevant quarantine rules in China, which vary from city to city and province to province, but there are signs those will be getting shorter too, with Nanjing trialing a 7-day central quarantine policy and both Xiamen and Beijing a 10-day central quarantine policy.
China to run more trains in Shanghai, adjacent areas
>> With the recent Covid-19 flareup effectively under control, China's rail authority will run more trains in Shanghai and neighboring areas from June 10, aiming gradually to restore capacity to normal levels, The Paper reported today. Shanghai will resume 37 more train services on June 10, raising the total number in operation to 106, China Railway Shanghai Group told The Paper.
Hong Kong's Lam says 'not possible' to open China border soon
>> Hong Kong Chief Executive Carrie Lam ruled out the possibility of opening the border with China's mainland in the foreseeable future, as Beijing pursues its Covid Zero pandemic strategy. "Reopening the border with the mainland is a major challenge," Lam said at a Legislative Council meeting Thursday, in her final question-and-answer session before giving way to new leader John Lee on July 1.
Sichuan, Chongqing eye visa-free transit visits of 144 hours to boost tourism
>> Endowed with rich tourism resources, Southwest China's Sichuan and Chongqing are eyeing drastic moves to boost tourism, including a possible plan for visa-free transit visits of 144 hours. As the coronavirus ebbs in most parts of the Chinese mainland, and the government endeavors to find a better balance between anti-virus efforts and resuming normal life, local authorities are acting to help the tourism sector.
Over 100 international students allowed to return to China
>> Many international students are still waiting for China news updates that would bring them a step closer to returning to the country to start or complete their degrees. Currently, only selected groups of students have been allowed in. According to The Chronicle, a group of Duke Kunshan University (DKU) students received notice last week that their return to China had been formally authorised, according to an email obtained by The Chronicle sent from Marcia France, associate vice chancellor for undergraduate studies at DKU.
Saudi Arabia minister says China significant market for kingdom's tourism market
>> Saudi Arabia's Tourism Minister Ahmed Al Khateeb said China is an important tourism market, and the Arab country hopes that more Chinese tourists would visit to learn about Saudi heritage, culture and people. Regarding the tourism sector in Saudi Arabia, he revealed plans to invest heavily in the sector that represents about 4 percent of the kingdom's GDP.