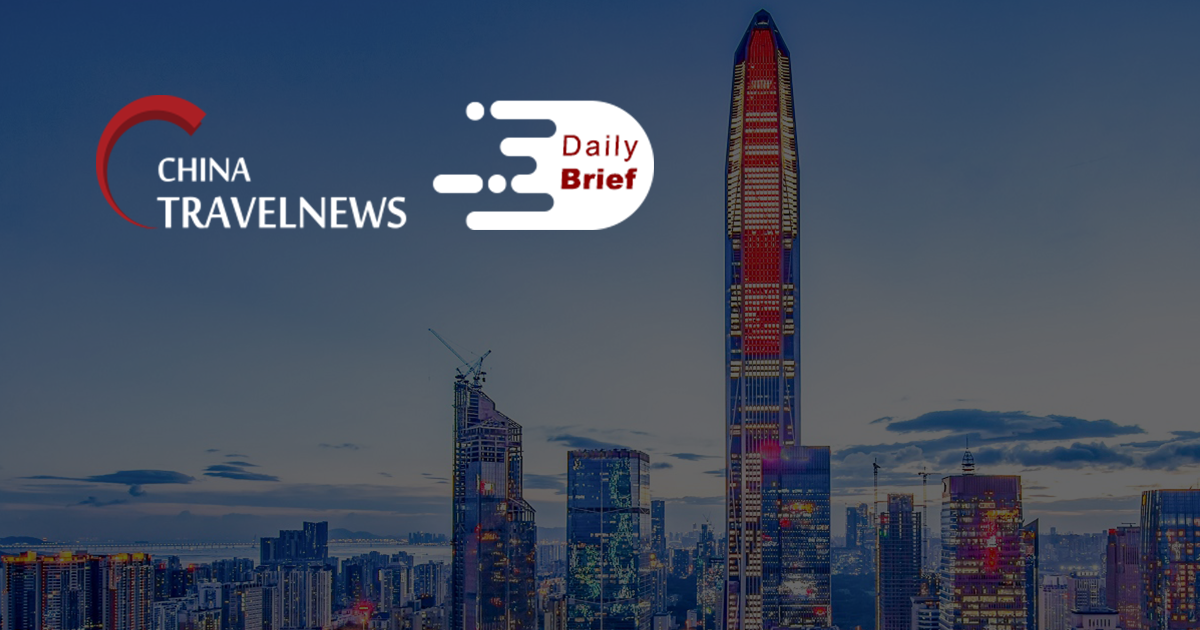 Flights canceled at Shenzhen airport after staff reportedly test positive
>> The Shenzhen Bao'an International Airport in South China's Guangdong Province has canceled flights, after staff at a restaurant in the airport reportedly tested positive for COVID-19. Shenzhen airport had scheduled 780 inbound and outbound flights and canceled 63 flights as of 4:30 pm on Friday.
China's border restrictions remain despite vaccination ramp up
>> China has tripled its daily COVID-19 vaccine rollout in June, inoculating 44% of its population with at least one dose, but its health experts warn against a quick border reopening, citing an uneven rollout and the low rate of full vaccinations. China rolled out 17.3 million doses per day in June on average, up sharply from 4.8 million in April, as it expanded the list of approved vaccines to seven by adding three more locally-developed shots, and continued to boost production.
"(China) is such a big country… Once any of its places open up, it will have a big impact on places that haven't reached high vaccination levels," Feng Zijian, a researcher at Chinese Center for Disease Control and Prevention, said earlier this month.
Shanghai authorities step up to help beleaguered domestic tourism industry
>> Shanghai's authorities are boosting financial support to help enterprises in the tourism industry recover from the coronavirus outbreak. Twelve new measures were released today to help businesses in the tourism industry impacted by the pandemic and fuel their development. Last year, Shanghai brought in RMB 313.978 billion (USD 48.86 billion) of tourism revenue, down 43 percent from 2019.
Vibrant holiday spending spurs hope for solid, even recovery in China
>> China saw more than 89 million domestic tourist trips during the holiday from June 12 to 14, up 94.1 percent from last year, according to data from the Ministry of Culture and Tourism. Tourism revenue reached RMB 29.43 billion (USD 4.6 billion), surging 139.7 percent from last year when the sector fell to the blows of the COVID-19 outbreak.
Hong Kong refuses visa extensions for non-local cabin crew, Cathay Pacific appeals
>> Hong Kong immigration officials have refused to extend work visas for non-local Cathay Pacific cabin crew who live in the territory the airline confirmed on Thursday. The airline is understood to be appealing the decision on language skill needs. Cathay Pacific's business has been decimated by the pandemic and hundreds of local pilots and cabin crew have lost their jobs over the last 15 months. Cathay Pacific justified hiring non-local cabin crew because of a lack of language skills including Japanese and Korean.
Macau lifts inbound-quarantine rule for 2 Guangdong cities
>> People planning to come to Macau from either of two places in mainland China's Guangdong province – namely Shenzhen city and Maoming city – have since 9pm on Wednesday (June 16) no longer been required to undergo a 14-day quarantine on arrival. The Macau government advised Macau residents to avoid travelling either to Guangzhou city or Foshan city in Guangdong, as the Covid-19 situation in those places was still "serious".
Gen Z to drive China's domestic tourism this summer: Airbnb report
>> China's domestic tourism is poised to heat up during the forthcoming summer vacation, following a smooth vaccination drive and the economy largely invigorated, with Generation Z travelers expected to boost new bookings. Ninety-five percent of travelers are looking forward to a trip this summer, and two-thirds are planning or have already booked one, according to an Airbnb report.
Shanghai Disneyland to open Zootopia, its Eighth themed land
>> Shanghai Disneyland will open its eighth themed land, Zootopia, the resort announced this week ahead of its fifth anniversary. Shanghai Disneyland employs more than 12,000 cast members and has driven the development of many industries. The occupancy rate for China's homestays is around 30 percent, but the figure for those near the resort is up to 90 percent, Chen Yurao, chair of the Shanghai Rural Homestay Association, told Yicai Global.
China's C919 faces new hurdle after US-Europe aviation deal
>> China's efforts to carve out global market share for its narrow-body C919 passenger plane face a fresh hurdle after the United States and the European Union (EU) agreed to a truce in their near 17-year conflict over aircraft subsidies, analysts say. China has spent tens of billions of dollars to develop the C919 jet, which is designed to compete with the Boeing 737 and Airbus A320. However, even acknowledging the new challenge facing China's aircraft industry, experts said it was "unlikely the C919 could take a large market share outside its own sphere of influence".