Deals Roundup: Travel finance has a long way to go
A look at potential development of travel finance for consumers and suppliers, and a roundup of financing deals in travel industry:
Financing for travel has found its way into various forms of online travel services as internet finance continues to flourish and the travel industry provides natural avenues for making use of such fundraising.
Financial services for travel can be broadly categorized into consumer-oriented and supplier-oriented.
Financial services for consumers offered by OTAs are in the form of travel-first-pay-later and payment by installment.
Financial products provided by B2B platforms for suppliers help pool together suppliers and facilitate transactions to help them grow their business.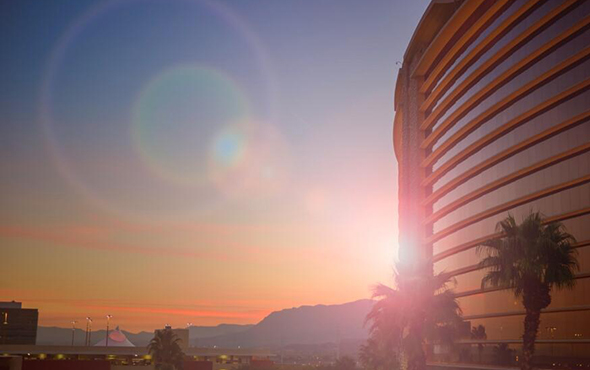 There is still a long way to go for travel companies to cultivate users' habit of using travel finance. Meanwhile financial products for suppliers face the stumbling block of how to make use of past transaction data for risk management.
Travel companies financing deals round-up
Meanwhile, a number of financing deals in the travel industry are worth noting. E-Life Financial is about to close its 4-billion-yuan B round funding. Ctrip received great response to its 2.3-billion-dollar equity combo and FlightManager is taking over XiaYiZhan, to name a few.
HNA subsidiary E-Life Financial to close 4-billion-yuan B round, eyeing travel finance sector
HNA Group's financial arm E-Life Financial is about to complete its series B round funding and raise more than RMB 4 billion in the round. This will put its value at around RMB 8 billion.
The core HNA Group subsidiary's tourism financial services include online payment, prepaid card issuing and processing, merchant services, currency exchange, tax refund and consumer credits.
Ctrip exceeds fundraising target, showing investors' confidence
China's largest OTA closed its offerings of American Depositary Shares (ADS) and convertible bonds in less than a week. The company got roaring demand for its USD 2.3 billion equity combo. Nasdaq-listed Ctrip revealed last week that its ADS and convertible bonds were over-subscribed by several times within hours.
FinanceAsia reported that the overwhelming demand meant that Ctrip was able to raise the tranches to USD 1.4 billion and USD 900 million, respectively. The round of convertible bonds issuing was completed sooner than expected, setting a new record for US-listed China stocks.
The company released a series of related financial announcements earlier this month. Initially the filings talked about Baidu and "a strategic shareholder", with a subsidiary of Priceline named as a strategic shareholder in a later release.
Family vacation provider Tongyou raises millions of yuan in series Pre-A round
Shenzhen-based family tour startup Tongyou has received millions of yuan in its Pre-A round funding. Cher Ami Wealth & Financial was the lead investor in this round. The company received millions of dollars in an angel round from Shenzhen HTI in May 2015.
FlightManager acquires outbound travel App XiaYiZhan
FlightManager announced that it has acquired outbound travel App XiaYiZhan. The move came after FlightManager formed Huoli Travel, a joint venture with HNA-affiliated Caissa Touristic, to tap China's outbound tourism sector.
XiaYiZhan, founded in 2011, raised RMB 10 million in its series A round backed by Gobi Partners in 2012.
Baicheng acquires travel customization app Nice Trip to kick-start smart mobile tourism
Outbound travel platform Baicheng announced that it has acquired Nice Trip, a Beijing-based startup whose app focuses on artificial intelligence (AI) and big data technology to tailor outbound travel itineraries for users.
Itinerary designer ZhiNanMao raises millions of dollars in A round
Itinerary customization platform ZhiNanMao announced that the company has raised millions of dollars from its series A round financing.
Yuantai Investment Partners Fund, the sole investor of the round, had also invested in other online travel companies such as island tour expert QuLv and outbound travel website WoQu.
Founders of Brazilian OTA Hotel Urbano return, Priceline Group writes-off investment
Founders of Brazil-based online travel agency Hotel Urbano have regained control of the company's operations after buying back the stakes of investors the Priceline Group, Insight Venture Partners and Tiger Global Management. (Translated by Jerry)