Home
>
Ground Services
>
Chauffeured war heating up as Didi set to complete another financing round
Chauffeured war heating up as Didi set to complete another financing round
Not long after Uber expressed confidence in turning a profit in China within two years, its arch rival Didi Chuxing is to close yet another round of funding, with UCAR-linked Alibaba among the investors
Just when Uber is showing confidence in becoming profitable in China within two years, its Chinese rival Didi Chuxing (formerly Didi Kuaidi) is finalizing yet another round of financing. Among the investors of this round is Alibaba, which was reported last month to have also invested in UCAR, the third-largest player of the chauffeured service market.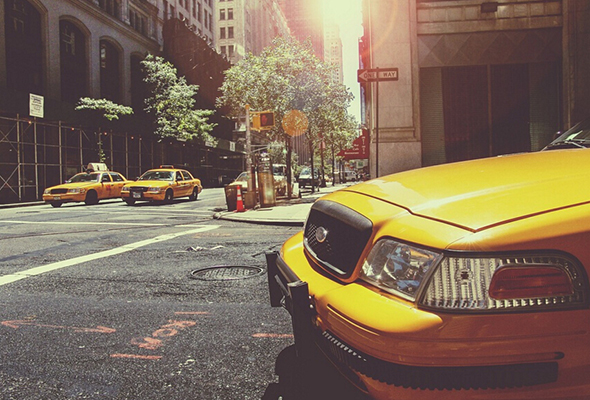 Jingshi Zhu, strategic vice president of Didi Chuxing, said at the Credit Suisse 19th Annual Asian Investment Conference on April 7 that the company was about to complete another round of financing.
Dow Jones quoted an informed source that the Chinese ride-sharing giant aims to raise USD 1.5 billion in this round of funding, anticipated to complete at the end of April.
The latest report of Wall Street Journal said the company's post-money valuation will exceed USD 25 billion.
Done Jones also said that among the investors of the company's latest funding round are Chinese internet giants Tencent and Alibaba, which had also injected capital in the company's previous rounds.
Just a fortnight ago, LanJing TMT reported that the Chinese e-commerce conglomerate and the world's largest retailer Alibaba had invested in UCAR to the tune of RMB three-billion for a 10% stake.
The response from Alibaba and UCAR to the LanJing TMT report was vague. An Alibaba spokesperson said "Alibaba has no plan on making a major investment in transport service providers such as UCAR at the moment", while chairman of UCAR Charles Lu told the press that "UCAR will go public this year, and no financing round will be conducted before the listing".
Though the deal between Alibaba and UCAR is still not officially confirmed, the companies have been collaborating closely this year. In February, UCAR rolled out a secured virtual number service which is technologically supported by Alibaba's telecommunication arm. In March, UCAR together with its parent company CAR Inc. reached a strategic agreement with Alitrip, the travel service branch of Alibaba, to set up a flagship store on Alitrip by direct links, making available UCAR's chauffeured service and CAR Inc. rental service on the Alitrip platform.
Apart from Didi's latest round of financing, UCAR was recently granted a RMB 20 billion credit by China Everbright Group's finance subsidiary to support the ride-sharing company's fleet building. Yidao Yongche, the fourth-largest player in China's chauffeured service sector, was valued at more than USD 1 billion after LeEco, the smartphone maker and online video provider, spent roughly USD 700 million to take a controlling stake. On the other hand, Uber China is still gaining financial support from the Uber group to fight in the rebate battle against Chinese chauffeured market players. Uber, valued at over USD 62 billion, was revealed earlier that it is profitable in "hundreds" of cities worldwide, but is losing over USD 1 billion a year in China.
The latest funding round of Didi, the currently top player in the game, is likely to fuel the rebate war and market share contest in China's chauffeured service market.
Mr. Zhu, VP of Didi, also said that the company is getting closer than ever in turning a profit, as the company is making money in nearly 300 of the 400 cities it is operating in.
Data from Analysys show that in the fourth quarter of 2015, Didi grabbed a dominant 84.2% share and ranked top of China's chauffeured service market, followed by Uber China, which snapped up a market share of 17.4%, and the B2C-model UCAR that takes 14.9% of the market. (Translated by Jerry)