CAR Inc. net profit soars by 220% thanks to hired and rental services
Buoyed by its strategic expansion in car-rental, ride-sharing and second-hand car trading, the B2C-focused CAR Inc. registered 220% growth in net profit last year.
CAR Inc., the largest car-rental company in China, saw a surge in its annual net profit in 2015 and enjoyed robust growth in car leasing and chauffeur services.
The company reported its 2015 financial results on Tuesday (March 8). The results show that rental revenue increased by 53% to RMB 4.399 billion and net profit rose by 220% from RMB 436 million in 2014 to RMB 1,401 million in 2015.
The company had 91,179 vehicles in its fleet as at 31 December, 2015, up by 43.5% year-on-year, and its 83,168 vehicles were in operation as at 31 December 2015, increased by 41.5% compared with 58,773 vehicles as at 31 December, 2014.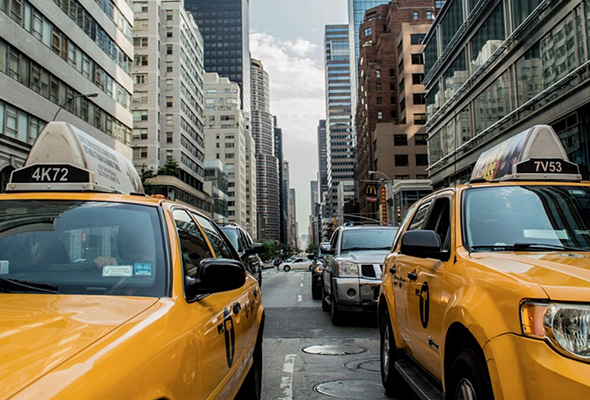 Charles Lu, chairman and CEO of the company, said strong profitability in 2015 was supported by stable performance of short-term rental business and strategic collaboration with UCAR Technology.
"During the year, we continued to strategically expand our value chain through technology innovations. Our collaboration with UCAR enabled us to provide a total solution to customers' commuting needs in top-tier cities and meet growing demands in both self-drive and on-demand chauffeured service markets," said Mr. Lu.
The company targeted online hired car services in 2015 and launched UCAR Chauffeured Service in partnership with UCAR Technology. The B2C service stands out in the car-hailing market with its model of "light asset + heavy operation".
As of December 31, 2015, 19,883 rental vehicles were rented to UCAR for the long term and over 10,000 vehicles were leased to UCAR on weekdays on a short-term basis.
The collaboration with UCAR generated revenues of RMB 1.6 billion for Car Inc., and boosted Car Inc.'s market share in the chauffeured service segment in Q4 of 2015 to 14.9%, the third largest in China. Compared to the 17.4% market share of its international rival Uber at the same period, Car Inc. has narrowed the difference in market share by 0.3%, according to a 2015 Q4 monitoring report on chauffeured service market in China by Analysys.
The two largest car-hailing service providers in China, Didi and Uber, vied for customers by heavy rebates in 2015, while UCAR offered quality differentiated services to its targeted customer groups to prevail in this increasingly competitive segment.
UCAR had conducted equity restructuring last December and is worth USD 3.55 billion currently. The company plans to go public and become the first public-traded chauffeured service operator in China. Competitor Yidao Yongche is also eyeing a domestic stock market listing, whereas Uber and Didi have no intention of getting listed for now. Hang Zhou, CEO of Yidao, told reporters that they were dismantling their VIE (Variable Interest Entity) Structure and are embarking on returning to the domestic stock market.
In addition to excelling in the hired car business, CAR Inc. has remained a leading player in its bread-and-butter car rental service. Its short-term rental business maintained stable growth and the fleet size expanded significantly by 44%. The fleet utilization rate rose from 62.2% in 2014 to 63% in 2015. Average daily rental revenue per short-term rental vehicle (RevPAC) in 2015 was RMB 170 and average daily rental rate (ADRR) was RMB 270, similar to the level of 2014.
In other business areas, CAR Inc. sold a total of 9,284 second-hand vehicles in 2015 with its cost-to-sales ratio at 101.1%. The company had launched a pilot network of 14 brick-and-mortar outlets for direct sales and services of second-hand cars. (Translated by Jerry)