CAR Inc. solidifies its position, entry barriers get stronger too
As debt financing, vehicle purchasing and setting up operations and a brand get tougher in auto mobility, CAR believes its current position is quite strong at this juncture.
ChinaTravelNews, Ritesh Gupta - How are evolving auto mobility needs being met in a market like China? How is technology shaping up the future?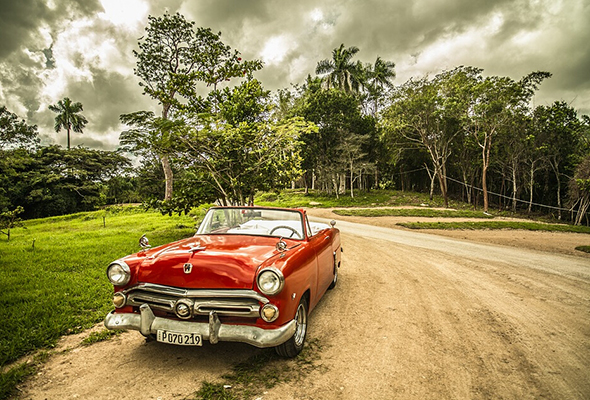 Existing players, led by CAR Inc., believe that they have astutely adjusted their respective business strategies on both counts. They continue to dig deep to understand the different requirements of cities with extensive nationwide coverage.
As an established player in this category, CAR Inc. asserts that China is witnessing revolutionary changes in the auto value chain.
If we just see the way bookings are being done, CAR witnessed a sharp rise in mobile transactions. Reservations via its mobile application as a percentage of total reservations went beyond to 61% last year. The same figure was slightly less than 36% in 2014.
The share of bookings via mobile apps has grown steadily, as the same had touched 51% in December 2014. As for the contribution of technology, this means efficiency is being attained. For instance, in case of CAR, mobile transactions resulted in curtailing of selling and distribution expenditure. This went down by 14% to RMB79.5 million last year.
Also, as a percentage of rental revenue, selling and distribution expenses decreased from 3.3% in 2014 to 1.8% in 2015.
Sound position
The category has reached a stage where the entry of new players won't be easy, according to CAR.
The team highlighted that the scenario has today become so competitive that there are significant entry barriers, and one of these is vehicle purchasing restrictions. The company asserted that it is quite challenging for new entrants to acquire new licenses.
As for the distinctiveness of the business model, CAR referred to UCAR.
(Read about UCAR becoming controlling shareholder of CAR).
In fact, CAR mentioned that UCAR's asset-light yet operation-heavy B2C model and its focus on fulfilling needs for available, reliable and value-for-money chauffeured services in China has a high entry barrier. UCAR targets the mid-to-high-end sector.
Also, it is not easy to gain access to debt financing. For its part, CAR asserts that it bank on its leadership position and has access to diversified debt funding channels including credit facilities - Bank, OEM financing, capital leasing, plus has access to global capital markets, too.
To its credit, CAR has consolidated its credit profile and broadened its funding sources (included onshore loans, offshore bonds, offshore USD loans etc.) last year. At the same time, the company sustained balanced leverage ratios and credit metrics.
Plus, when it comes to scale, network and brand, this again is one area where a new entrant would find it tough and costly to set up and establish the same. In addition to license advantages, CAR also asserted that it is well poised to capitalize on cost advantages related to procurement and operational leverage.
Improved margins
The company underlined that its profitability and margins are getting better and this is being buoyed by a balanced business mix, operating leverage and increased operating efficiency.
The company has refined its business mix. For example, the company is eyeing the rush for on-demand chauffeured services.
A major highlight last year was the speedy development of UCAR's operations and steady growth of the short-term self-drive. The company also chose to downsize the fleet for traditional long-term rentals throughout 2015. This was done to optimize the business mix and improve capital returns.
The company believes that it is prudently managing the full cycle of its rental business.
An indicator is the way CAR managed to dispose of 9,284 used vehicles last year. The cost to sales ratio was 101.1%. The cost of sales of used vehicles symbolize the net book value of the sold rental vehicles.
Overall, net profit was RMB1,401.4 million last year.
The association with UCAR continues to contribute immensely.
For instance, a trend that is being observed is related to the rapid emerging supply of ride sharing services. This resulted in extra convenience for short-distance mobility requirements and paved way for competitive pricing due to the current environment of heavy subsidies.
CAR managed to leverage its association with UCAR to capitalize on this rapidly growing market. The company addressed more car ownership replacement demand in short-term self-drive. The alliance with UCAR resulted in better synergies through fleet sharing.
Overall, the short-term rental fleet grew to 56,759 vehicles at the end of last year and short-term rental revenue increased 35% to RMB3,103.5 million. The fleet utilization rate rose to 63%.
Understanding of the market
CAR also believes that it understands the peculiar requirements of this market.
At this juncture, attractive segments are car sharing in higher-tier cities and an underserved vacancy in the used car market in lower-tier cities.
By joining hands with UCAR, the company is catering to auto mobility needs in first- and second-tier cities. It is also gearing up for both self-drive and on-demand chauffeured service markets. According to CAR, in first- and second-tier cities, car sharing has gained prominence, a trend unsettling what was once a key segment for car ownership.
Also, in third- and fourth-tier cities, car ownership is still essential in helping consumers upgrade their living standards.
The company has been evaluating options in the used car market.
Considering the increment in car ownership over the past several years, China's used car market has risen sharply. The used car market in lower-tier cities is expected to witness growth in the coming years. CAR has gained experience in used car disposal over the last 36 months .
In October last year, the company introduced its used car B2C pilot program, focusing on third- and fourth-tier cities. To start off, CAR opened 8 pilot stores in eight third-tier cities. These stores sold an average of 30 used cars each in December. Moving on, 6 new pilot stores were opened this year.
By the end of 2015, the company's operating expenses stood at RMB15 million or so for this initiative.