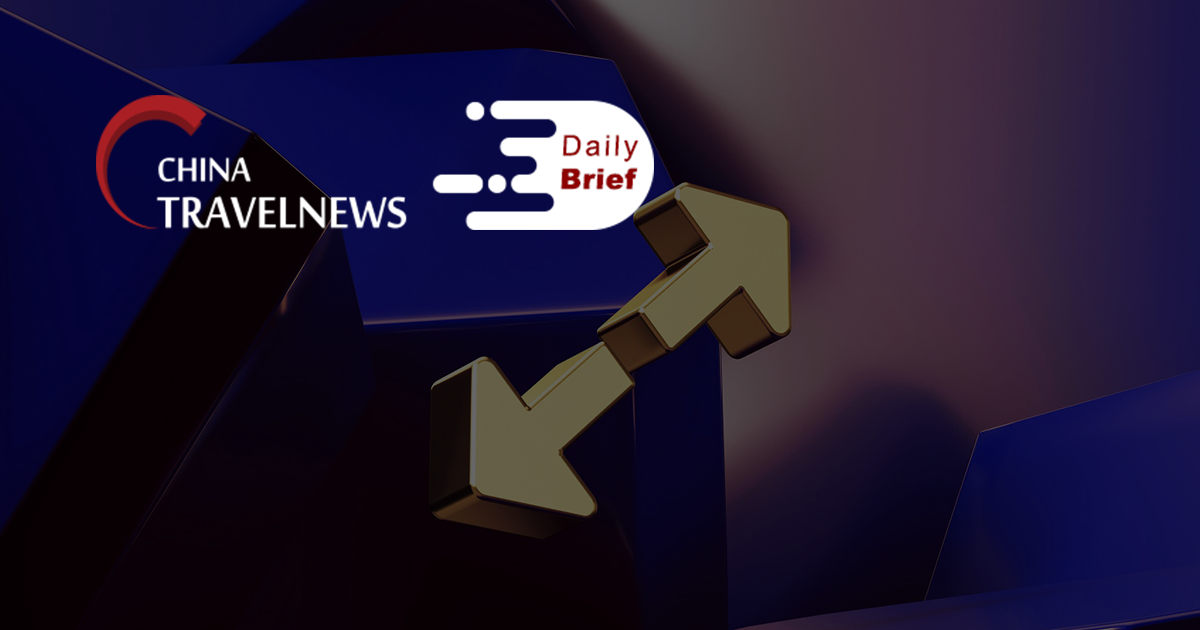 Alibaba adds $38 million investment in UTour after tour operator cancels mega-merger with peer
>> Chinese tour operator giant UTour announced (in Chinese) on December 8 that Alibaba will boost its stake in UTour by 6.04% to 11..06% through an RMB 242 million (USD 38 million) investment by the e-commerce giant's subsidiary. After the deal, Alibaba will become UTour's second-largest shareholder after the tour operator's founder Bin Feng. The announcement came just three days after UTour announced that it has scrapped an earlier plan to merge with domestic peer Caissa.
US-China travel fast-track program to start in early 2022: source
>> The main US business group in China said on Wednesday that a US-China travel fast-track program has been approved by relevant Chinese authorities and it was working to implement the program early next year, a move that is in line with consensus reached during a leaders' summit last month. During the China-US leaders' summit in November, China agreed to upgrade a fast-track arrangement to make it more convenient for the US business community to travel to China, prompting a positive response from American business circles.
COVID-19 travel curbs are biggest challenge for British firms in China: Survey
>> China's tight restrictions on international travel as part of its zero-tolerance approach to controlling COVID-19 are the top concern for British firms operating in the country but they are more optimistic than last year, a survey showed on Tuesday (Dec 7). "Opaque, inconsistent travel and visa policies have made it extremely difficult to bring foreign staff into China," the British Chamber of Commerce in Beijing said.
HNA transfers airline management to strategic investor
>> HNA Group said it has transferred the management of its core aviation business, including Hainan Airlines Holding, to strategic investor Liaoning Fangda Group Industrial, effective Wednesday. Gu Gang, an official appointed by the local government to resolve years-long debt risk at HNA, will no longer serve as the conglomerate's Communist Party secretary as the reorganization had made progress, HNA said in a statement on social media.
Chinese authorities release details of lawbreaking cases as a warning to entertainment industry
>> China's Ministry of Cultural and Tourism has revealed the details of five cases, in which businesses in the live performance industry broke the law as a warning to others in the industry, media reported on Tuesday. The announcement comes as China has been implementing measures to strengthen regulation in the entertainment industry. According to the announcement, cultural market law enforcement organizations across China dispatched more than 53,000 law enforcement personnel to inspect more than 18,000 live performance businesses in 2021. A total of 153 cases were closed and 66 companies were ordered to rectify their behavior.
Haikou International Airport debuts new terminal and runway
>> China hasn't stopped improving its aviation facilities during the pandemic. Phase two of Haikou, China's Meilan Airport is completed and started its operation. Haikou is located in Hainan province — the tourist hotspot for Chinese citizens in southern China — which is only about one hour flight from Hong Kong. The new terminal of Meilan is another major infrastructure for the Chinese aviation industry this year, following the opening of Tianfu International Airport in Chengdu, China and Jiaolong International airport in Qingdao, China.
Macau's casinos report slight uptick in revenue for early December
>> Macau casino gross gaming revenues (GGR) increased 14% in the first week of December, according to a Monday note by brokerage Sanford C. Bernstein. Daily mass-market GGR rose by 20% compared with November's daily average. According to the brokerage, the average daily rate for GGR from December 1 through December 5 was MOP260 million ($32.4million), compared with MOP228 million in the previous week.