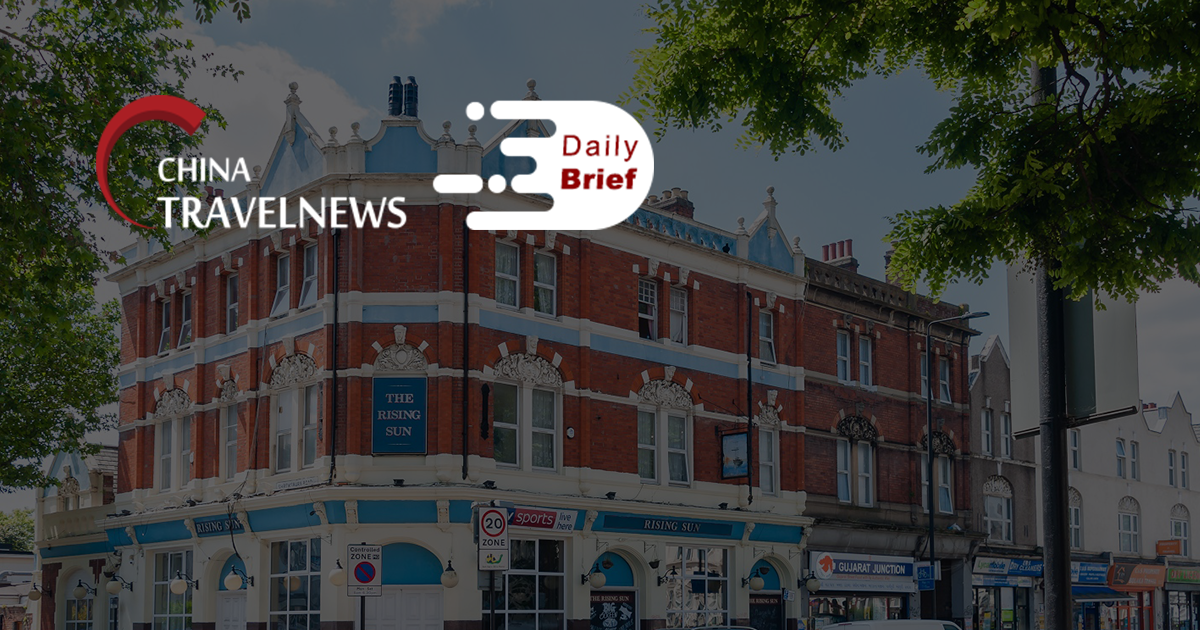 Hotel collapse in eastern China leaves 1 dead, 10 missing
>> A hotel collapsed in eastern China on Monday (July 12), leaving at least one person dead and 10 others missing, state broadcaster CCTV reported. CCTV said the rescue was "fully under way", adding that the authorities were investigating the cause of the disaster.
Atour posts higher-than-Pre-Covid RevPAR in updated IPO filing
>> Chinese lifestyle hotel chain Atour updated its FORM F-1 filing for US IPO again on July 12. The company said it had 654 hotels and 76,638 rooms as of end of June this year, up from the 608 hotels as of Q1. For the second quarter, Atour reported a RevPAR of RMB 352.3 (USD 54.5), higher than the RevPAR in Q2 2019. The company did not disclose the date of its planned listing on Nasdaq.
Beijing hotels report substantial rise in June room rates
>> Beijing's hotel industry reported lower occupancy but higher room rates when compared with the month prior, according to preliminary June 2021 data from STR. The ADR was the highest in Beijing since October 2019, while RevPAR was the highest in the market since December 2019. The occupancy level came in lower than the previous two months due to new COVID-19 cases and travel restrictions in Guangdong, which impacted several markets including Beijing, but remained slightly above the levels seen in Q1 2021.
Chinese airlines target domestic demand
>> China Eastern expects to operate 180,000 flights in July and August to domestic destinations as the airline targets travel hot spots. China Southern will operate four new flights a day from Urumqi to Kanas, Xinjiang. In a sign that China will continue to rely on domestic travel to sustain recovery of the aviation sector, the Civil Aviation Administration of China said this month it will extend an 8% cut on the benchmark difference between the sales and purchase price of jet fuel used in domestic flights operated by domestic airlines.
Turning to Japan and India futile for Australian tourism in crisis: Global Times
>> Australia's travel industry practitioners are reportedly planning to turn to Japan and India to make up for their loss in Chinese tourist arrivals. Chinese state tabloid Global Times said this would only end in futility as has been seen before. China has the world's largest population of middle-class consumers, while Japan has witnessed a declining population with a relatively different traveling consumption pattern with Chinese tourists, and India cannot offer a large number of cross-border travelers to the world even with a similar population size as China.
China Southern Airlines A380 returns to Sydney-Guangzhou service
>> China Southern Airlines said it will return A380 equipment to Sydney-Guangzhou service from July 11. The service was temporarily operated by A350.
JW Marriott Hotel Hong Kong announces hybrid meeting package
>> JW Marriott Hotel Hong Kong has introduced hybrid meetings and events offering, a first-of-its-kind meeting solution among Hong Kong hotels. The solution comes with the integration of Extended Reality (xR), allowing virtual and face-to-face meetings/events to happen at the same time seamlessly in the hotel's venues.
Hong Kong in talks with mainland China for reopening, but experts warn against moving too fast
>> Hong Kong's leader said she was waiting for "positive instructions" from Beijing on the possibility of resuming quarantine-free, cross-border travel between the city and mainland China, but sources and experts cautioned that both sides were not ready yet. Talks on reopening the border with the mainland were not preconditioned on achieving any fixed targets.