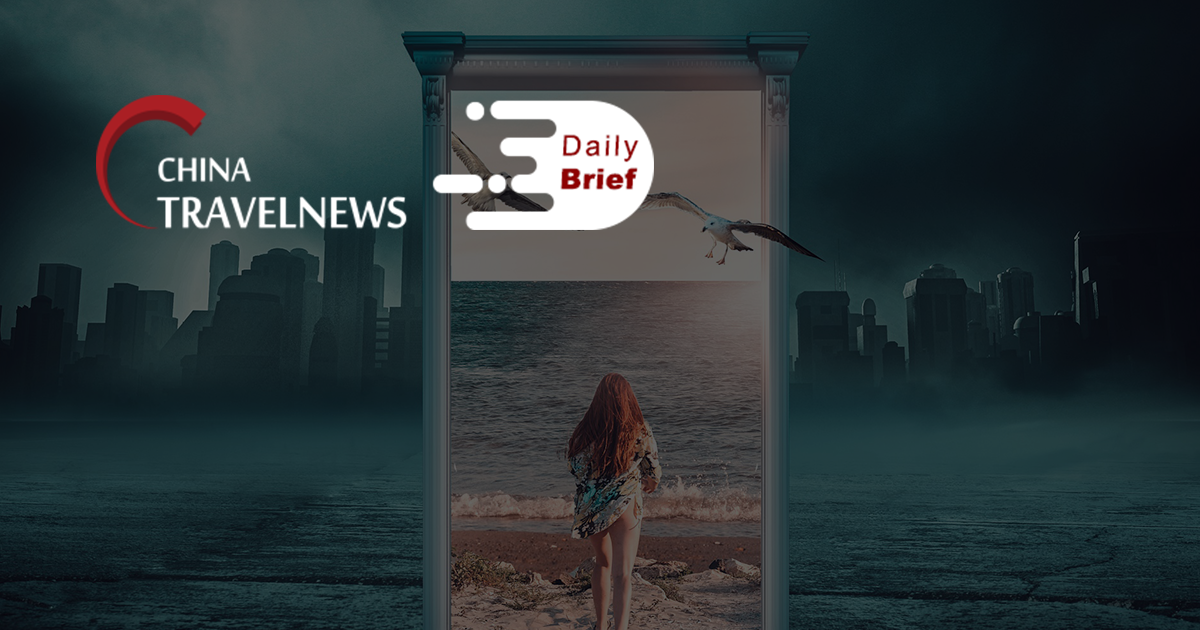 OYO Hotels eliminates US, China as focus for growth
>> OYO, the India-based budget hotel chain and booking platform, plans to focus its growth efforts on India, Southeast Asia, and Europe while pulling back on its former core markets of China and the US. But this doesn't mean that OYO, which seemed to value growth at all costs until late 2019 and into early 2020, when it carried out a series of restructurings around the world, will withdraw from the US and China.
Sinovac efficacy could be next stumbling block for Singapore-Hong Kong bubble
>> A debate over the efficacy of the Sinovac vaccine is emerging between Hong Kong and Singapore, adding another layer of uncertainty to the long-awaited travel bubble between the two cities. Professor Wallace Lau Chak-sing, convenor of Hong Kong's advisory panel oncoronavirus vaccines, defended the efficacy of the mainland-produced jabs, a day after the city state took issue with the lack of data about their efficacy against the Delta variant.
Cathay Pacific executives resign, opening door to reshuffle of senior talent
>> The departure of two senior executives at Cathay Pacific could spark a reshuffle of key talent as Hong Kong's flagship carrier prepares to usher in a new generation of leaders faced with the challenge of guiding the company's return to profitability. Simon Large, one of the airline's directors who oversaw all customer-related activities, has resigned and will return to Britain, while Philippe Lacamp has stepped down as chief risk officer after little more than eight months in the role.
Macau lifts remaining quarantine requirements for Guangdong Province arrivals
>> The Macau SAR Government has removed mandatory hotel quarantine requirements for all arrivals from Guangdong Province in a major step forward for Macau's gaming and tourism operators. The mandatory 14-day quarantine for anyone who has been in Guangzhou city's Dashi subdistrict in Panyu has been lifted, leaving only Ruili in Yunnan province subject to quarantine upon arrival.
MGM China says 56% of staff now vaccinated
>> MGM China says it has now vaccinated more than half of its employees following the company's most recent vaccination drive. The company said it has now vaccinated 56% of all MGM China employees following a recent push by the government to boost local vaccination rates.
Sold-out flights start from Taiwan to Guam for 'vacation and vaccination' trips
>> On Tuesday afternoon in Taipei about 170 people, some dressed in hazmat suits and face shields, boarded a plane bound for the Pacific island of Guam. The sold-out flight was a package holiday with a Covid twist: dubbed "Air V&V" (vacation and vaccination), Guam is capitalising on its abundance of vaccines to revive its tourism industry, and Taiwan's residents are the first customers.
Night tours booming at local tourist attractions
>> Night tours are gaining popularity, boosting the night economy. Ticket sales of tourist attractions with night tours soared 469% and 106% in the first half of this year compared with the same period last year and 2019 respectively, a report on China's night tour market in the first half of this year by Trip.com revealed.