Google Capital leads Airbnb's new funding round
09/23/2016
|
10:21:09 AM
|
中文
Funding round raises USD 850 million, valuing the home-rental company at USD 30 billion.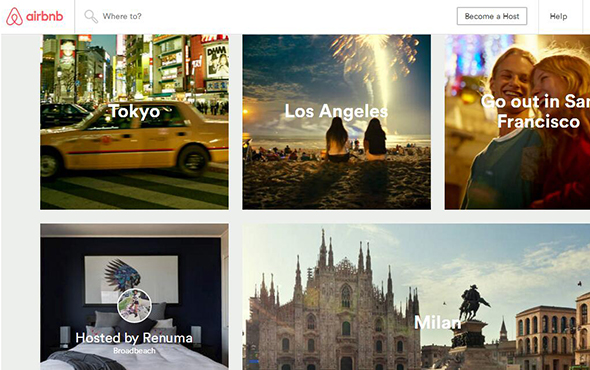 Airbnb has brought on Alphabet Inc.'s investment arm as a backer, part of an expected USD 850 million funding round that values the home-rental company at USD 30 billion, reported Wall Street Journal.
In addition to the new cash, employees who have been with the company for more than four years had the opportunity to sell common shares to investors as part of the deal. Roughly USD 200 million of employee stock was sold as part of that fundraising, these people said.
Google Capital and another investment firm, Technology Crossover Ventures, co-led the round, the people said, valuing the company at USD 105 a share, higher than the USD 93.09 a share investors paid in last year's round that put Airbnb's valuation at USD 25.5 billion.
Airbnb may accept more funding from additional investors in the round, two people familiar with the matter said.
Airbnb has indicated it is unlikely to go public in 2017, one person said, as the company still has many regulatory challenges to surmount before it has a clearer vision of its longer-term growth prospects and costs.
At USD 30 billion, Airbnb is the fourth-most valuable venture-backed tech company in the world, after ride-hailing services Uber Technologies Inc. and Didi Chuxing Technology Co. and Chinese handset maker Xiaomi Corp.
Read original article