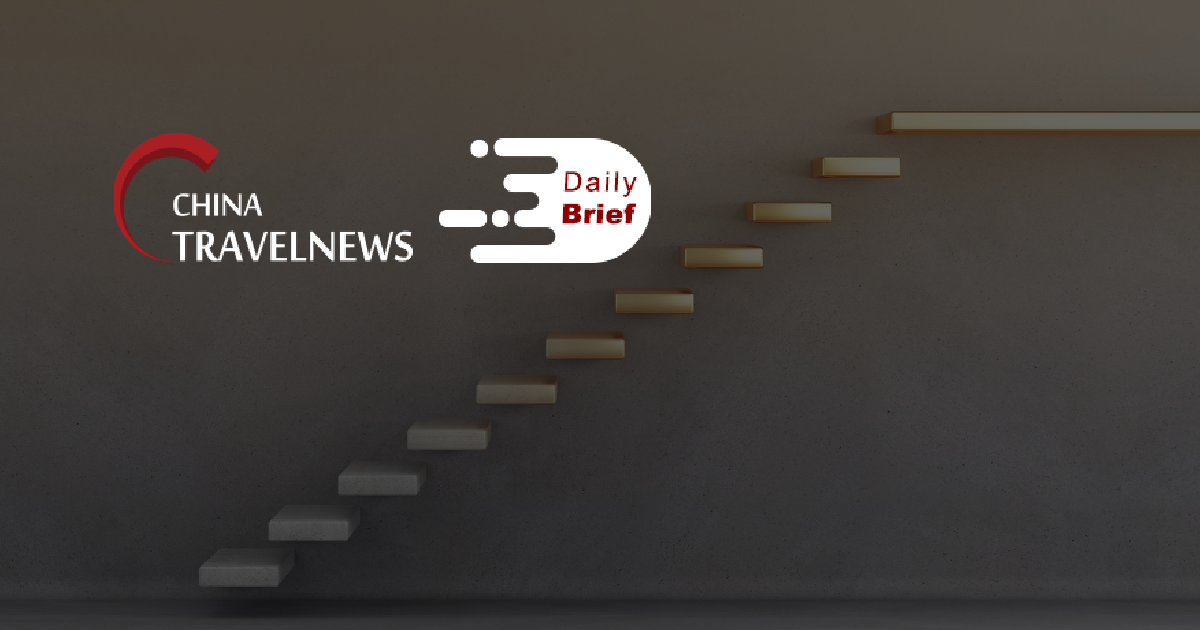 China's tourism takes on a new direction this Spring
>> With Shanghai in lockdown and Beijing residents told to stay put for the Labour Day holiday, China's two biggest source markets for domestic travel may make travel professionals feel uneasy. Fortunately, the latest air ticketing data from ForwardKeys shows that the travel recovery from tier-2 cities has been outperforming tier-1 since 2021. Chengdu, with 82% recovery, and Xi'an, with 75% recovery. Chongqing and Hangzhou took third and fourth place, each with a recovery of 88% and 79%.
Radisson Hotel Group plans Asia-Pacific expansion as travel restrictions ease
>> Radisson Hotel Group plans to add 150 hotels in Asia-Pacific this year as it banks on travel, tourism, and economic recovery in the region, its CEO said on Thursday (Apr 21). Radisson, one of the world's largest hotel groups, is in the midst of a five-year plan to double its properties to 3,200 hotels in 120 countries by 2025. Radisson sees its China and India portfolios increasing to 1,000 and 200 hotels, respectively, by 2025. At the end of the company's expansion program Asia-Pacific will account for most of Radisson's hotel rooms though much of revenues will still come from Europe.
Hong Kong bans 23 flight routes during April – long-haul arrivals a rarity
>> Hong Kong has used its controversial flight suspension mechanism 23 times so far this month, more than once a day on average, with long-haul flights becoming a relative rarity at the city's airport. On April 1, the government revised its Covid regulations and scrapped a total ban on flights from nine countries, also shortening the quarantine period for arrivals to seven days. But the flight suspension mechanism remains in place.
Cathay offers pilots up to $93,000 allowances to stem exodus
>> Cathay Pacific Airways will alter monthly allowances and other perks for pilots as it tries to stem a wave of resignations among crew frustrated by the impact of Hong Kong's Covid-19 policies on their lives. The changes depend on pilot ranking and come on top of base salaries and hourly flying rates. From next year, the most senior captains will get a monthly allowance of HK$36,000 ($4,590), amounting to HK$432,000 annually, up from HK$396,000 now, according to Bloomberg News.
Cathay Pacific to roll out corporate SAF program in Asia
>> Hong Kong's flag carrier Cathay Pacific will launch a pilot corporate sustainable aviation fuel (SAF) program in Asia. Under the program, Cathay Pacific will work with eight corporates to encourage the use of SAF on its flights for business travel from Hong Kong International Airport (HKIA).
Hello Kitty-themed amusement park once touted for Macau to be built in Hainan
>> A Hello Kitty-themed amusement park and resort – a project once proposed by Legislator and businesswoman Angela Leong On Kei for Macau – will be built in the Haitang Bay area of Hainan island, Allin Media reported. The project will be developed by Hong Kong group Keyestone Group and will spread over 52 acres and include a 250-room luxury hotel, for an estimated cost RMB4 billion (US$620 million) when completed. Construction was already initiated started last month and the park is set to open in the second half of 2024.
Tapestry to create China travel retail headquarters in Hainan
>> American luxury group Tapestry is to set up its China travel retail headquarters in Hainan. The brand owner of Coach, Kate Spade and Stuart Weitzman this week formalised its intention by signing a strategic cooperation agreement with Hainan International Economic Development Bureau (IEDB) and the Haikou Comprehensive Bonded Zone Management Committee.