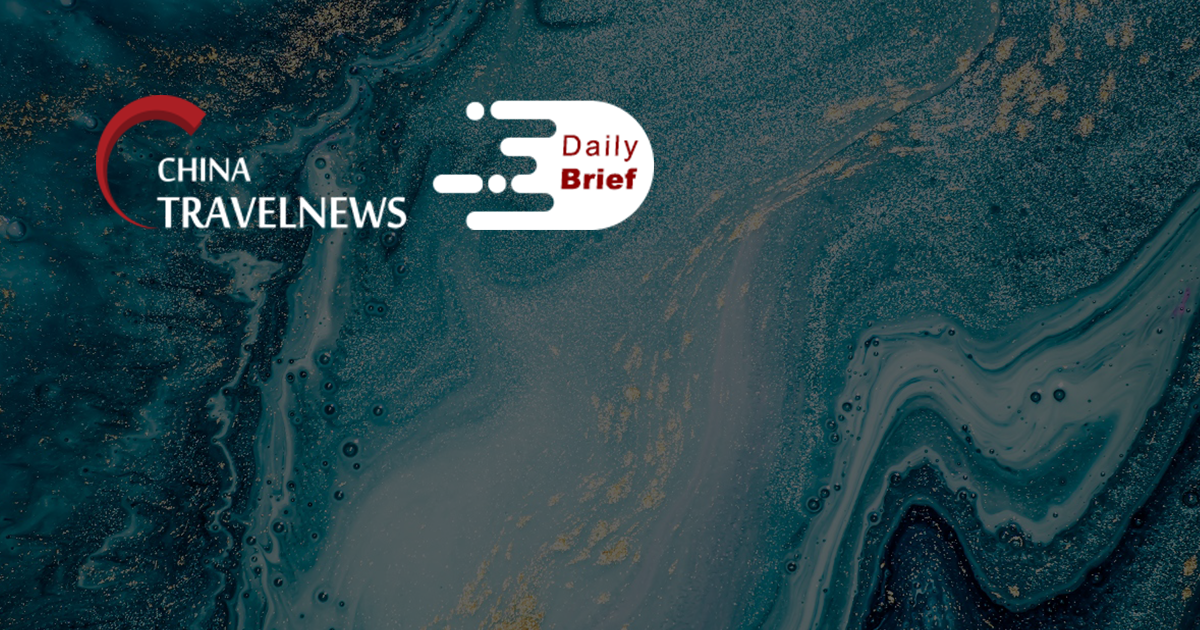 Central Chinese province swamped after heaviest rain in 1,000 years
>> Large swathes of China's central Henan province were underwater on Wednesday, with its capital Zhengzhou hardest-hit after being drenched by what weather forecasters said was the heaviest rain in 1,000 years. Many train services across Henan, a major logistics hub in central China, have been suspended. Many highways have also been closed and flights delayed or canceled.
Eastern airport reports flights disruptions after 9 workers test positive for Covid
>> The airport in Nanjing, capital of east China's Jiangsu Province, has reported massive flights cancellations and delays after nine airport workers have tested positive for COVID-19. By 11 p.m. Tuesday, 105 flights at the Nanjing Lukou International Airport had been canceled and 151 had been delayed. The airport was earlier scheduled to handle 405 inbound and outbound flights on Tuesday.
Flights canceled as typhoon approaches China's Guangdong
>> More than 200 flights have been canceled in south China's Guangdong Province as Typhoon Cempaka approaches. China Southern Airlines has canceled 219 inbound and outbound flights in Guangdong, including 123 in the provincial capital Guangzhou, 77 in Shenzhen and 19 in Zhuhai.
Beijing 2022 winter Games will need spectators: IOC
>> The Beijing Winter Olympics, which start in less than 200 days, will need spectators to be successful, the International Olympic Committee said on Wednesday, the day the Tokyo Games kicked off amid empty stands due to the coronavirus pandemic. "We would like to have the international community there," said Juan Antonio Samaranch Jr, who heads the IOC's coordination commission, overseeing preparations for the Beijing Games. "We need very successful Games next year in Beijing. We really need that success for the sake of everybody... for keeping that light of hope really bright and open."
Unlimited passes from Chinese airlines irk citizens says, Chinese aviation report
>> Airlines in China have been complained about a lot lately by citizens as consumers have been unhappy about their services and ticketing. The Civil Aviation Administration of China released the figure for April. 9,649 complaints were filed with Chinese domestic airlines, up from 7,678 complaints in March, with 4,640 of them being "abnormal flight services" (48.09%), followed by 3,328 cases (34.49%) about ticketing and 657 cases (6.81%) about baggage services.
Cathay Pacific's London pilot base facing shutdown, with 100 jobs at risk
>> Cathay Pacific is proposing the closure of its London pilot base, placing nearly 100 jobs at risk as the airline commences consultation on employing Britain-based cockpit crew in future. The airline has closed pilot bases in Canada, Germany, Australia and New Zealand in recent months, affecting 280 jobs, though dozens of crew members who were eligible to work in Hong Kong had opted to relocate.
Macao appeals to Beijing for advice on Hong Kong travel bubble
>> Macao has asked health experts in Beijing to come and advise about opening a travel bubble with Hong Kong – though no date has been set for their visit. The Macao government also aims for the National Health Commission on Macao's Covid-19 prevention work to enable the further relaxation of measures for the current quarantine-free travel between Macao and the mainland to be rolled out.
Ride-hailing giants jostle for market share
>> Chinese ride-hailing giant Didi Chuxing is facing rising competition as many of its drivers have migrated to its competitors who are heavily incentivizing drivers and riders in an attempt to snap back market share from the dominant player. Starting in July, ride-hailing platforms such as Alibaba-backed AutoNavi (Gaode Map) and Meituan Dache have ramped up efforts on issuing new bonus such as heavy discount of taxi fees and other incentives.