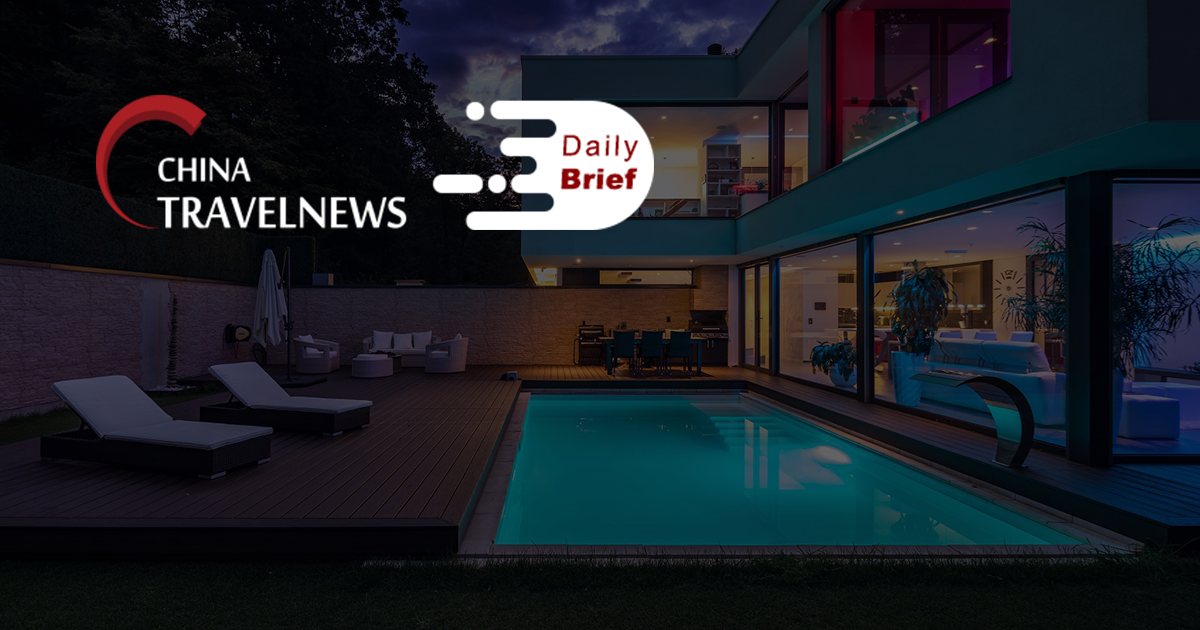 Huazhu's Steigenberger partners with Porsche Design to build a luxury hotel brand
>> Huazhu Group said its German subsidiary Steigenberger Hotels AG will work with Porsche Design Group to jointly develop a new "unique and exclusive hotel brand" named Steigenberger Porsche Design Hotels. This hotel brand will be positioned as a luxury lifestyle brand and is expected to be launched in selected international metropolises.
Trip.com becomes first OTA to sell Eurail and Interrail mobile train passes
>> Trip.com announced it is the first OTA to offer Eurail and Interrail train Passes via its app. The train Passes are initially on sale in all English and German language regions and will become available across more countries and regions around the world later in the year. The news coincides with the easing of travel restrictions within EU countries and as other European nations move towards opening that is set to boost regional tourism across the continent.
Chinese GDS giant TravelSky changes chairman
>> China's air travel distribution giant TravelSky announced on July 9 that the company's chairman and executive director Mr. Zhixiong Cui will step down due to internal work re-allocation. TravelSky's board of directors proposed that Mr. Rongshun Huang shall be appointed to take over Mr. Cui's position.
Airlines welcome summer surge as travel season helps boost traffic
>> The summer travel season for civil aviation has kicked off and tourism has seen a sharp upswing boosted by travelers, providing welcome relief for the country's major airlines and airports. China Eastern Airlines said it plans to fly 180,000 flights to serve summer passenger travel during July and August, and map its flying capacity to northeast China and northwest China. Air China said it will arrange more than 86,000 passenger flights for the summer peak.
Boeing Max edges toward China return as test flights near
>> Chinese aviation officials have signaled they are open to conducting flight tests on Boeing's 737 Max, a step toward lifting the plane's grounding in that nation after more than two years. Boeing is preparing to send a delegation of around 35 pilots and engineers to meet with regulators in late July after they undergo weeks of quarantine. It could still take many months after such a flight before China's air regulators wrap up their work and lift the flying ban -- particularly if there is no break in the heightened trade tensions between the world's two largest economies.
Chinese geopolitics hover over Sydney Airport bid
>> A big swing factor in terms of the valuation of Sydney Airport, Australia's biggest airport that is seeking a potential buyer, is the outlook for international tourist traffic and the key to that is China. Jarden analyst Anderson Chow said the current tensions between Australia and China could hold back Chinese tourist arrivals when air travel returns to normal.
China suspends three more international flights for two weeks
>> China has suspended three more international flights due to Covid-19 infections cases found on these flights. The CZ3056 flight Yangon-Guangzhou, the QD738 flight Phnom Penh-Chengdu and the EK362 flight Dubai-Guangzhou will be suspended for two weeks.
China and Greece to launch Year of Culture and Tourism
>> Prime Minister Kyriakos Mitsotakis and the Chinese President agreed to launch the "Greece-China Year of Culture and Tourism" from September 2021 and extend to 2022 as a good opportunity to further strengthen relations and increase tourist flows between the two countries.
Hong Kong travel bubble could see 13% increase in daily visitor arrivals to Macau
>> The launch of a special "Blue Health Code" scheme for visitors from Hong Kong to enter Macau without undergoing mandatory hotel quarantine could see an immediate 13% boost in average daily visitor arrivals, according to a note from brokerage Bernstein. The estimate by analysts Vitaly Umansky, Louis Li and Kelsey Zhu supposes a limit of 3,000 visitors per day from Hong Kong, based on recent reports in local Hong Kong media that a quota will be implemented on bus and ferry trips between the two SARs.
Lawmakers urge Hong Kong to scrap travel bubble plans with Singapore
>> Hong Kong should scrap plans for the long-awaited travel bubble with Singapore given the city state's recent strategy shift to "live" with Covid-19, lawmakers have said. The high-profile calls by pro-establishment legislators in a Legislative Council meeting on Friday to ditch the quarantine-free travel arrangement, which had already suffered two delays due to the pandemic situation in both places, came as Hong Kong's health minister confirmed BioNTech jabs would continue to be available to residents after September.
New Chinese tour giant takes shape with Caissa-UTour merger
>> Caissa Tosun, a major tour opeartor backed by the financially struggling HNA Group, plans to buy Alibaba-invested rival UTour Group for nearly USD 1 billion. Three HNA-nominated members objected to the deal among the 11 Caissa directors who voted on the deal, but the deal will still go ahead.