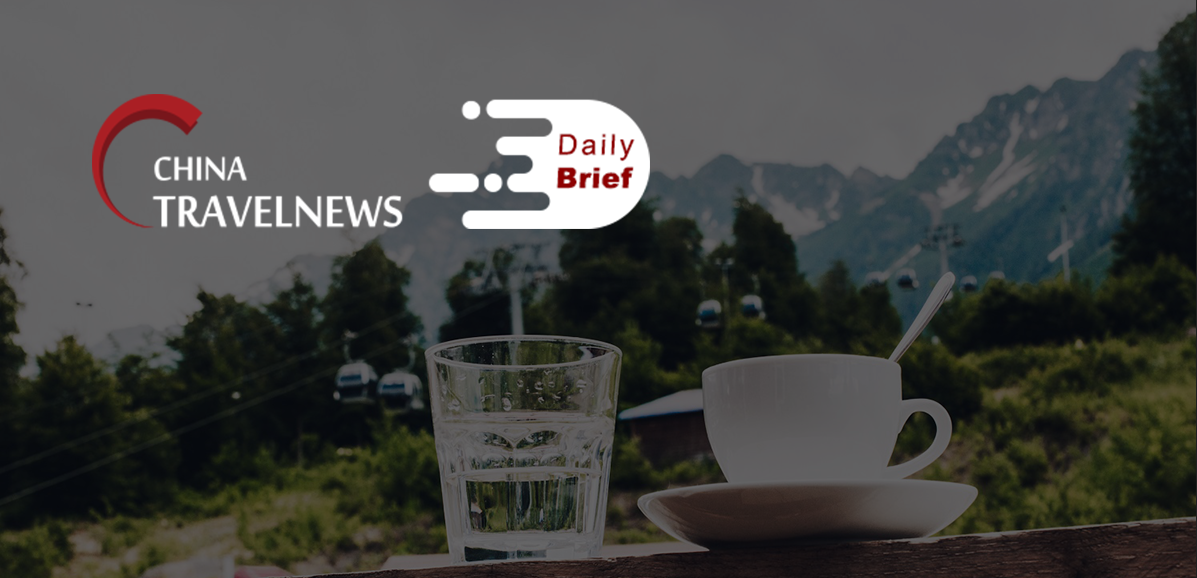 China reimposes travel curbs after spike in coronavirus cases
>> China has reimposed anti-coronavirus travel controls on its southern province of Guangdong, announcing that anyone leaving the populous region must be tested for Covid-19 following a spike in infections that has alarmed authorities. People leaving Guangdong by plane, train, bus or private car after 10pm on Monday must present results of a nucleic acid test within the past 72 hours.
Trip.com sells more than 1.38 million shares of Tripadvisor's common stock
>> Trip.com Group reported that as of May 26 this year it sold 1,386,440 shares of Tripadvisor's common stock, representing more than 1% of Tripadvisor's outstanding common stocks as of April 16, 2021. The Chinese OTA still owns a 4.5% stake in the US travel site. After the deal, Trip.com Group fails to hold the minimum number of shares of Common Stock required under the Governance Agreement in order for Trip.com Group to maintain the right to appoint one board member of Tripadvisor.
Dream Cruises to sail from Hong Kong in July
>> Dream Cruises has announced the restart of cruises in Hong Kong, set to begin at the end of July with Genting Dream offering two- and three-night "Super Summer Seacations" with no port calls, in line with the announced goverment protocols and approval of cruises to nowhere.
China jet fuel export outlook bleak amid slow air travel recovery
>> China's jet fuel export will not return to pre-pandemic levels this year as global air travel is expected to stay low with border restrictions still in place in most countries. China's average annual jet fuel export was around 16m in 2018 and 2019, before plunging to less than 10m tonnes last year when the pandemic hit. Asia accounts for more than 70% of China's jet fuel exports, and jet fuel demand in Asia excluding China has remained in the doldrums. In the first quarter of this year, demand in several key markets in Asia was down by 35%-77% compared with the same period in 2019.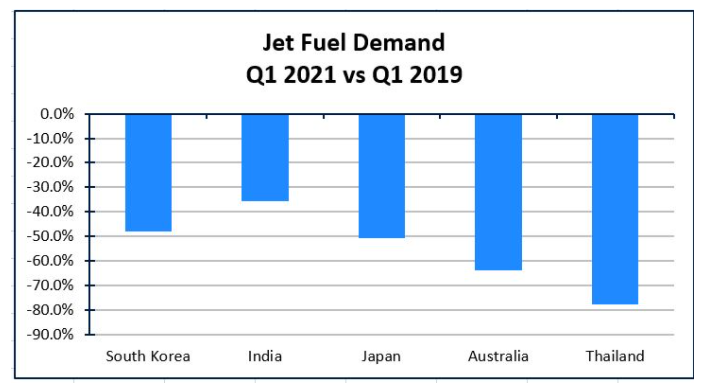 Hundreds of Chinese tourists vaccinated against Covid-19 on first day of campaign in Dubai
>> Hundreds of Chinese citizens on visit visas to the UAE will receive their first dose of Covid-19 vaccine on Thursday. About 200 have registered for the Sinopharm vaccine at the Safa healthcare center in Dubai, with inoculations to be administered by the Dubai Health Authority. Hend Al Ketbi, DHA's director of nursing for primary healthcare centers, said there was available capacity to vaccinate more than the 200 who had signed up for the opening day of the campaign.
Digital bank upstarts are years away from profits in Hong Kong
>> Hong Kong's virtual banks are facing years of red ink on the bottom line after making limited inroads against their brick-and-mortar rivals in the financial hub. One leading digital bank, Mox Bank, backed by Standard Chartered predict it will start breaking even by 2024 at the earliest. The bank sees "a lot of opportunities" in the Greater Bay Area particularly since one of its partners is Chinese online travel platform Trip.com.
Online shopping festival in sight for Chinese intangible cultural heritage buffs
>> China's homegrown e-commerce giants will join hands to promote products of intangible cultural heritage (ICH) on the country's annual Cultural and Natural Heritage Day, which falls on June 12 this year. The festival will feature the country's major e-commerce platforms, including Alibaba, JD.com, Pinduoduo, Vip.com as well as video-sharing platform Douyin. They will roll out online sales promotions, such as live-streaming sales, flash sales and group buying.
Dragon Boat Festival holiday: Train tickets now available
>> Train tickets for the first day of China's Dragon Boat Festival holiday are available from May 29 onward. The train ticket sales during the upcoming holiday is also expected to be brisk like in the May Day holiday. According to China's Ministry of Culture and Tourism, 230 million domestic tourists traveled during the May Day holiday, an increase of 119.7% year on year and a recovery of 103.2% compared with the same period before the pandemic.
Tourism sector launches events to tap International Children's Day
>> As International Children's Day is around the corner, a scramble for China's family trip market is underway, with travel agencies, hotels and theme parks putting more efforts to attract customers. Trip.com joined forces with domestic zoos to launch an "online zoo" event to live-stream star animals such as pandas, penguins, marmots and killer whales.