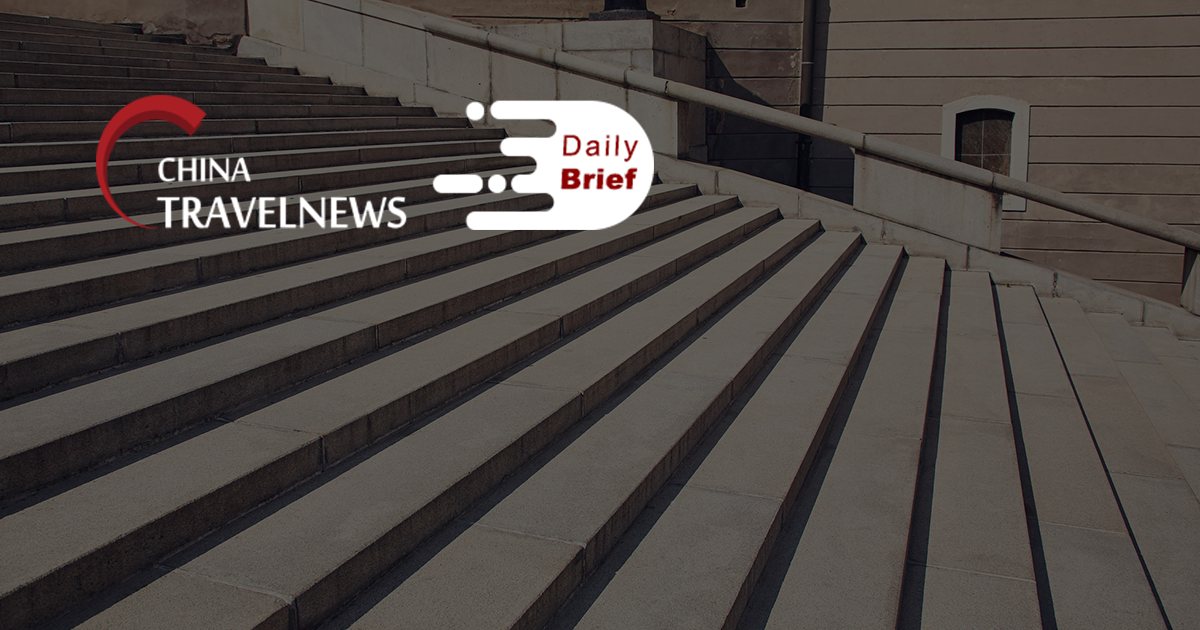 Trip.com partners with global airlines to propel travel recovery
>> Throughout the past year, Trip.com has entered into partnerships with top airline brands to offer their loyalty and frequent flyer program members rewards and access to deals on over 1.4 million properties in over 200 countries and regions. In the past six months, Trip.com has announced partnerships with Bangkok Airways, Etihad Airways, Jeju Air, Thai Airways and China Airlines.
China records 155 million outbound travelers last year
>> China saw its outbound travelers increase 3.3% last year to around 155 million, according to a recent report by the China Tourism Academy. The outbound tourist spending exceeded USD 133.8 billion in 2019, representing a more than 2% rise from the previous year. But for the first half of 2020, the number of outbound travelers decrease year on year.
Marriott to open 400th hotel in China next year
>> Marriott said that it plans to launch its 400th hotel in China next year, and that Shanghai will be the company's first market in Asia Pacific to have 50 Marriott hotels in operation. The world's biggest hotel group will introduce three new brands to China, including Moxy Hotels and AC Hotels.
Accor unveils flexible work solutions in Hong Kong
>> Accor said it has launched flexible work solutions in Hong Kong across a wide range of convenient locations. Professionals seeking a place to get tasks completed can book hotel rooms for uninterrupted and highly focused work experiences, according to the French hotel chain.
Hong Kong-mainland China travel hopes raised as Guangdong softens demands for deal
>> Hopes for the reopening of Hong Kong's border with mainland China have been raised after the Guangdong government withdrew its demand for the city to first have zero new Covid-19 cases. A mainland government source said the province would consider allowing the return of quarantine-free travel with Hong Kong if there were only a handful of fresh infections over a two-week period, a relaxation of the zero cases previously stated as a prerequisite.
Merlin Entertainments announces Legoland Shanghai Resort to open in 2024
>> Merlin Entertainments announced Legoland Shanghai Resort is expected to open in 2024. The building of what will be one of the largest Legoland's in the world is due to start in 2021. China is a focus of development and investment for Merlin Entertainments. Since 2018, the company has opened five attractions in China, including the first Peppa Pig World of Play in Shanghai and the Little BIG City in Beijing.
Skyscanner launches Covid-19 travel insurance
>> Global travel marketplace Skyscanner has partnered with global insurtech Cover Genius to introduce a "first of its kind" travel insurance package. The package will initially be available to travelers as part of a phased roll-out in Europe, before becoming available in up to 50 countries worldwide. It includes a combination of medical, trip cancellation and airline insolvency cover, including protection against travel disruption and sickness caused by Covid-19.