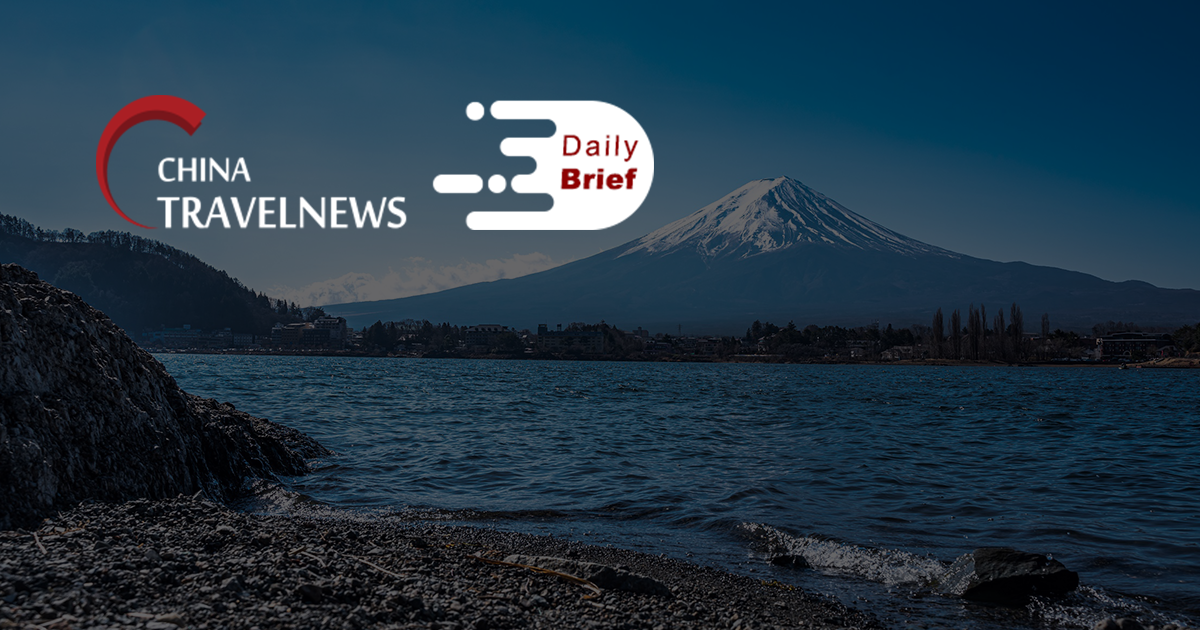 Major APAC tourist destinations recovery may take time
>> Recovery to pre-COVID-19 pandemic levels for major Asia Pacific tourist destinations may take time even after all restrictions are withdrawn. International tourist arrivals in the APAC region declined by more than 75% in the first eight months of 2020. Hong Kong reported a loss of more than 90% international visitors in the same period, followed by Japan, South Korea, Macao with more than 80%. China, where the COVID-19 was first reported, saw the highest reduction in inbound visitors of 87% in Q1 2020.
Meituan said to weigh second listing in China
>> Meituan is considering a second listing in China as soon as next year after its Hong Kong shares more than quadrupled in the two years since its debut, according to a Bloomberg report. The world's largest meal delivery service has held initial discussions with advisers for the potential share sale in China. Meituan is weighing ChiNext, a Nasdaq-style board under the Shenzhen Stock Exchange, among possible listing venues in China.
China Southern Airlines suspends transfers from 21 countries to China via a third country
>> China Southern Airlines, the largest air carrier in China in fleet size, said that from Tuesday it will stop taking passengers departing from 21 countries to China that transfer via a third country. The countries include 10 in Africa including Ghana, Guinea and Ethiopia. There are also eight Asian countries on the list, including India, Bangladesh, Nepal and the Philippines. Russia and Brazil are also on the list. The carrier cited virus control as the reason.
American Airlines returns to Shanghai after 10-month coronavirus hiatus
>> American Airlines will return to Shanghai nearly 10 months after it suspended service to the Chinese city in the early days of the coronavirus pandemic. The Oneworld alliance carrier will offer a weekly flight to Shanghai Pudong from Dallas/Fort Worth with a stop at Seoul Incheon, American spokesperson Nichelle Tait confirmed to TPG. The airline plans to fly a Boeing 787-9 on the route beginning Nov. 8.
Chinese shoppers to buy foreign products online, due to travel restrictions
>> Chinese buyers who would normally purchase overseas manufactures during their holiday trips are now turning to online purchases, according to Alvin Liu, president of Alibaba's Tmall import and export enterprise. The Chinese folks stay inside mainland China due to restrictions on international travel, but they still want to buy quality merchandise abroad.
Chinese narrowbodies will struggle to get 10% market share
>> Having finally made a public flying appearance, the COMAC C919 appears to be on the road to certification. But even with a substantial order book behind it and the might of Beijing pushing it forward, Steven Udvar-Hazy, Chairman of Air Lease Corporation, still doesn't think the aircraft will become the third player in the narrowbody market worldwide. His overall impression is that COMAC C919 will be a moderate success, but only on its home turf.
Estee Lauder says duty-free sales in China are bouncing back
>> Estee Lauder sees a revival in China's tourism - a promising sign in a critical growth market for international brands. CEO Fabrizio Freda said that Chinese travel stores - the type seen in airports and train stations - were a "stand-out performer" in the company's most recent quarter, posting double-digit growth. Global travel sales, meanwhile, were flat from a year earlier.