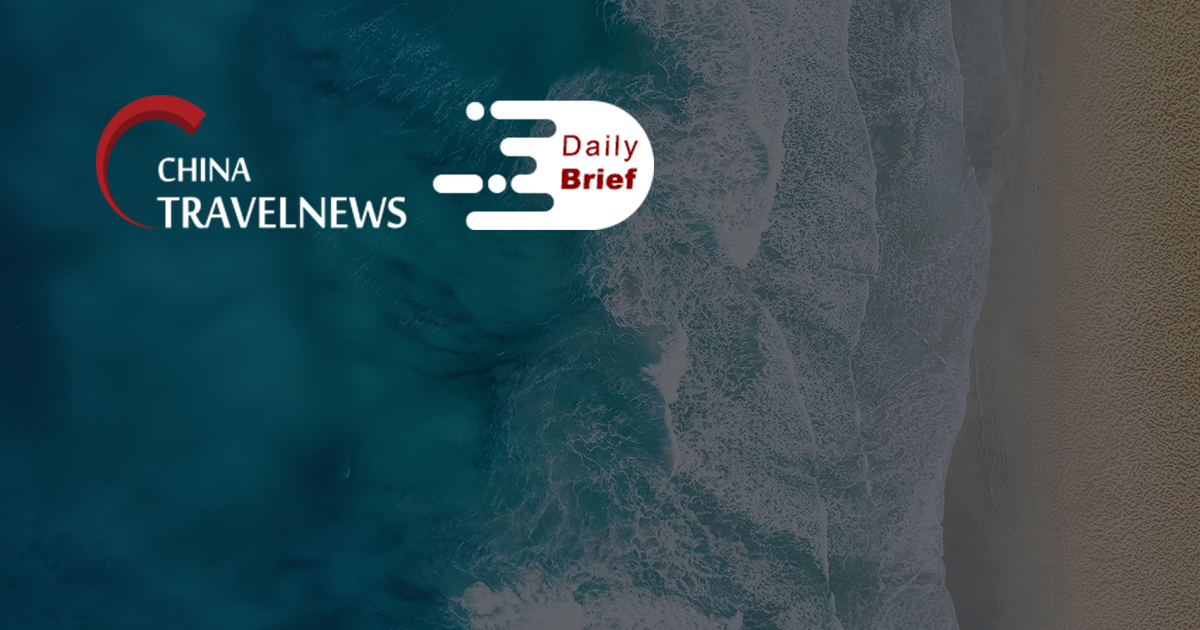 Michelin Guide Shanghai 2020 selection unveiled
>> The Michelin Guide Shanghai 2020 with 130 establishments including a record 40 starred restaurants is unveiled in its fourth edition to the dining scene of China's largest city. The selection of the Michelin Guide Shanghai 2020 includes: 1 three stars restaurant, 8 two stars restaurants, 31 one star restaurants, 24 Bib Gourmands and 66 Michelin Plate restaurants
Alibaba Fliggy to launch upgraded flight passes on Nov 11
>> Alibaba's online travel unit Fliggy,is to launch an upgraded version of its "Fly At Will" flight passes product that offers consumers flights nationwide in attractive deals. The new product is to be released on October 21, the first day of the pre-sale of Tmall's annual Double 11 shopping festival. More than 1000 domestic flights of 11 Chinese aviation companies will be available on the platform
Trip.com Group launches month-long campaign to further boost recovery
>> Trip.com Group is launching "LIVE for Trip" as a part of its "Travel On" initiative to bolster the recovery of the global travel industry and coincide with the company's 21st anniversary. Every day from October 10 to November 11, Trip.com Group platforms will host livestreams focused on different travel products and destinations.
Fosun Tourism posts 49% decline in businesss volume
>> Fosun Tourism said its business volume for January-September this year dropped 49% to RMB 5,982.5 million. For the third quarter alone, resort operation volume recovered to 32.5% of last year's level. The company said the recovery timetable of Fosun Tourism's business worldwide remains uncertain due to COVID-19.
China launches prototype "gauge changing" train for international travel
>> China has unveiled a prototype of a high-speed locomotive that can run on any gauge of track. The 400km/h engine has "gauge-changing bogies" that could potentially speed up rail travel across international rail systems.The train was developed by CRRC Changchun Railway Vehicles, a division of state-owned CRRC Corporation, the world's largest maker of rolling stock.
China Southern takes 2nd ARJ21 via leasing
>> China Southern, the nation's largest air carrier, received its second domestically developed ARJ21 in Shanghai on Wednesday. China Southern plans to take delivery of another ARJ21 by the end of the year and 35 ARJ21s will be part of the airline's network by 2024.
China Express to expand fleet with 100 COMAC order
>> China Express Airlines said it wants to expand its fleet by 100 brand-new aircraft. The airline plans to acquire 100 aircraft from China Commercial Aircraft Company (COMAC), a Chinese state-owned aerospace manufacturer. The purchase is still subject to the air carrier shareholder's approval. While other aircraft manufacturing giants such as Airbus or Boeing suffer a decline in the demand for their production, the order for the domestically-developed jets could significantly boost the production of a China state-owned manufacturer COMAC.