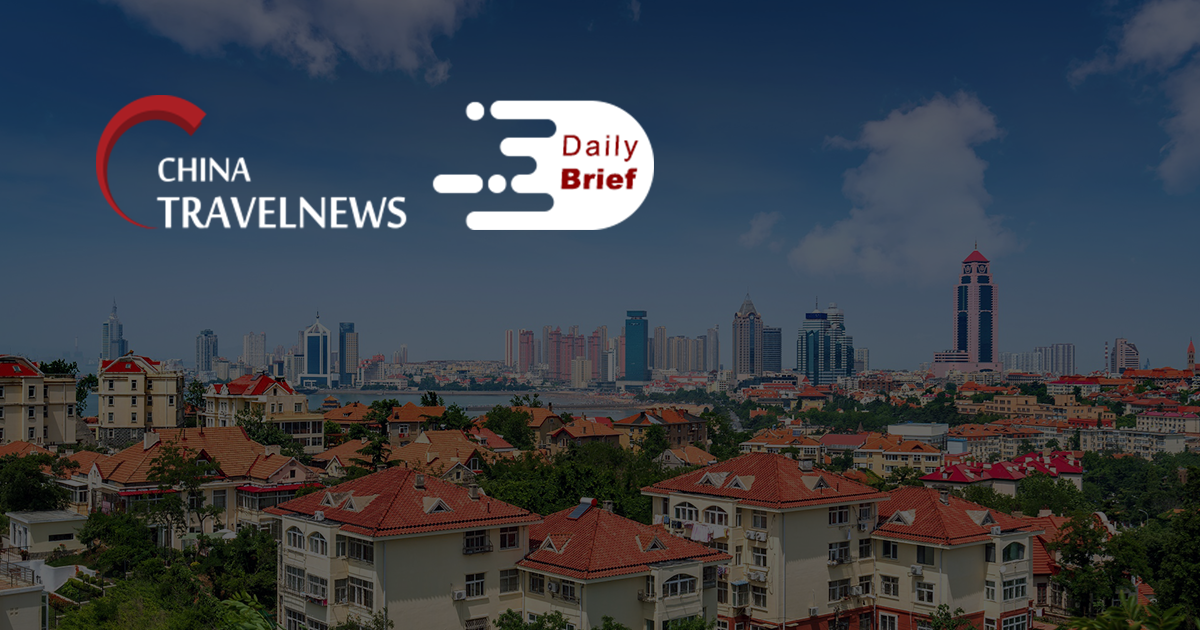 China to test 9 million people for COVID-19 after new outbreak
>> The coastal Chinese tourist city of Qingdao will test its more than nine million residents for Covid-19, authorities said, after the discovery of a dozen new cases linked to a local hospital. Concerns spread Monday on Chinese social media that visitors to Qingdao might have taken the virus home with them. A popular destination known for its beaches and beer, Qingdao handled more than 4.4 million tourist visits over the holiday, according to government statistics.
Louvre joins forces with Alibaba to bring art works to Chinese consumers
>> Chinese consumers can now buy products inspired by treasures housed within the world's largest art museum, the Louvre. The museum inked a new partnership with Alibaba Group to launch a flagship store on B2C e-commerce platform Tmall and a content agreement with Alifish, Alibaba's online licensing platform.
Thomas Cook chief: Greece is currently the destination with highest sales
>> Greece is currently the destination with the highest sales for Thomas Cook, said the company's head Alan French while inviting the cooperation of Greek hoteliers and tourism companies. Free from the financial burdens of the past, the company announced full restart a few weeks ago, with all activities exclusively online, allowing travelers to plan their trip according to their budget, their needs and desires, while additional services such as transportation, car rental, airport parking and travel insurance will be offered.
Cathay Pacific testing digital health pass
>> Cathay Pacific Airways and United Airlines will this week begin testing a digital health pass for travelers to securely document their certified COVID-19 test status while keeping their health data private. The pass is being developed and backed by the Commons Project Foundation and the World Economic Forum and is called CommonPass.
Helsinki Airport greets first flight from central China's Zhengzhou
>> The first flight from Zhengzhou, the capital of central China's Henan province, arrived at Helsinki Airport on Monday, announced the Finnish airport operator Finavia. The air route is operated by China's Juneyao Airlines. According to Finavia, Helsinki is Juneyao Air's major destination in Europe. Currently, in addition to the Zhengzhou route, the airline also flies from eastern China's Shanghai to Helsinki.
Airshow China postponed indefinitely due to pandemic
>> The organizers of the biennial Airshow China event in Zhuhai have officially confirmed the show's cancellation, a month after an initial announcement was hastily retracted. Organizers cite the uncertainty surrounding the coronavirus pandemic as a key reason for the show's postponement.