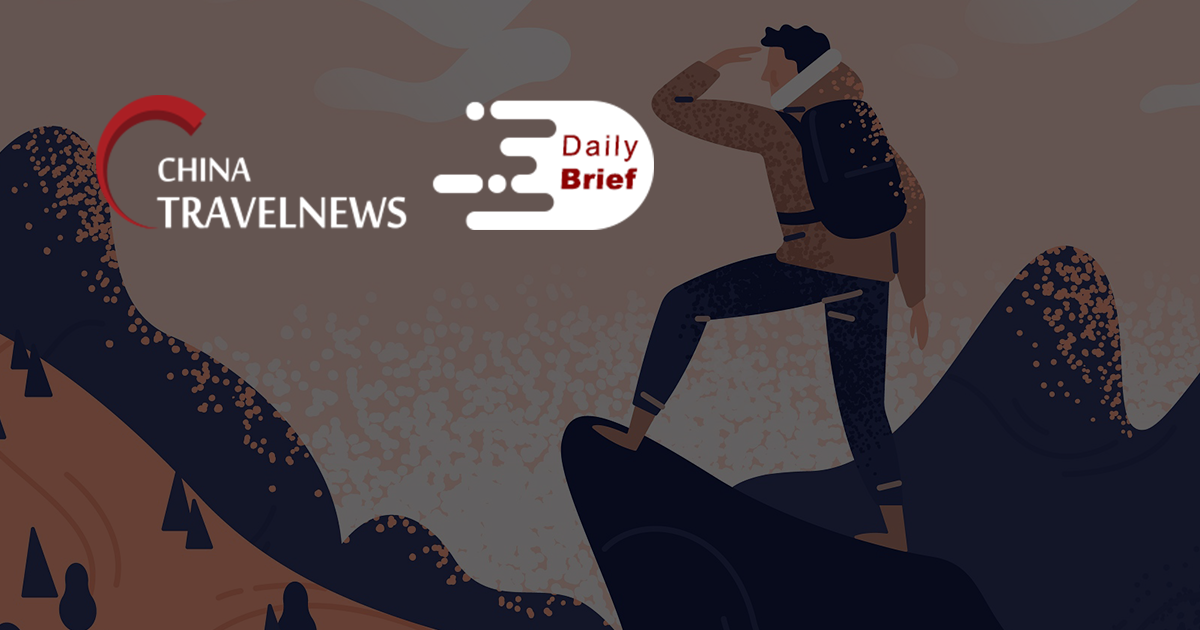 OTA giant posts 64% drop in revenue, sees full recovery in domestic bookings
>> Trip.com Group said its business has continued to show strong momentum of recovery in the China domestic market. Reservations for China domestic flights and hotels have reached a level of full recovery in succession during August, according to CEO Jane Sun. Net revenue for the second quarter this year was USD 448 million, down by 64%. The company attributed this to a strong recovery of China domestic businesses, offset by a steep decline of international businesses. The company expects net revenue to decrease by 47%-52% for the third quarter of 2020.
Trip.com Group, Tencent and Macao issue $22 million travel coupons
>> The Macao government, Trip.com Group and Tencent plan to issue travel coupons worth a total of RMB 150 million (USD 22 million) to mainland Chinese tourists to use when booking hotels in Macao. From September 23 mainland Chinese tourists are able to travel to Macao, leading the way for the tourism revival in the region.
Huazhu forms special committee to investigate short seller allegations
>> Huazhu formed a special committee to conduct an investigation of the allegations raised in a short seller report issued by Bonitas Research earlier. On the eve of Huazhu's secondary listing in Hong Kong, Bonitas said that its fieldwork in Beijing and Shanghai confirmed that Huazhu "lied about the ownership of its hotel portfolio to produce fake financials".
While the company believes the Bonitas Report is "without merit and that it contains numerous errors, unsubstantiated statements, and misleading conclusions", Huazhu decided to form the special committee to review the allegations and to conduct any related investigation, in order "to provide transparency to the shareholders", the hotel chain said in a recent filing.
China's domestic flights push past pre-COVID levels as holiday approaches
>> Although most air travel markets have been hit hard by COVID-19, the volume of domestic flights in mainland China during this year's national holiday looks set to push well past last year's record, according to the global travel data and analytics expert Cirium. A snapshot of Cirium Core data taken on September 23 shows more than 164,700 domestic flights scheduled during the period. This represents an increase of more than 11% compared with the same time in 2019 when 148,000 flights flew.
Hong Kong to add UK to list of high-risk countries
>> All travelers from the UK will be required to show a negative Covid-19 test before flying to Hong Kong and undergo a two-week quarantine period in a hotel room starting next month, according to the South China Morning Post. Citing an anonymous source, the Hong Kong-based newspaper says the measure will take effect from October 1. The other countries on Hong Kong's high-risk list include: Bangladesh, Ethiopia, India, Indonesia, Kazakhstan, Nepal, Pakistan, the Philippines, South Africa, and the United States.
Marriott opens new hotel in Shanghai
>> Marriott International has opened a new hotel in Shanghai, marking the company's seventh Marriott property in the Chinese city. Shanghai Marriott Hotel Pudong South features 241 guest rooms. The company says the hotel is a 25-minute drive from Shanghai Pudong International Airport.
China's freeways prepare for travel rush
>> China's freeway network is bracing for rising passenger traffic, as some 408 million road trips are expected to be made during the coming National Day holiday, the Ministry of Transport said. The robust travel demand is fueled by this year's longer holiday, as Mid-Autumn Festival, which also falls on Oct 1, will overlap with the weeklong National Day holiday, giving people an extended holiday of eight days through Oct 8.
Over 40% of Chinese people to stay home during upcoming national holiday
>> A recent survey conducted by China Youth Daily found that 41.3% of respondents have chosen to stay at home over the upcoming National Day and Mid-Autumn Festival holiday. The survey revealed that 26% of respondents will travel, and 20.8% will visit family and friends in their hometowns.