Lufthansa sues Sabre, as the tussle over the GDS surcharge escalates
03/16/2016
|
11:41:16 AM
|
中文
Lufthansa has filed a lawsuit in a Texas court against Sabre and at issue is whether the German airline group is in breach of its 2015 contracts regarding the Distribution Cost Charge.
Lufthansa has filed a lawsuit in a Texas court against Sabre.

At issue is whether the German airline group is in breach of its 2015 contracts regarding theDistribution Cost Charge (DCC) — the Euro 16 fee that the airline is adding to every ticket booked through a global distribution system (GDS), which has been broadly interpreted to mean Sabre,Amadeus, and Travelport.

In its suit, the airline asks a judge to determine its rights under the 2015 contracts. The airline has been attempting to find an alternative method that allows travel agencies to connect directly into an airline's reservation system to access fares, inventory, and other products and services without using the middlemen GDSs.

The two distribution channels of Lufthansa Group – its direct connection and its agent.com internet portal – are operated by technology providers, namely, Farelogix and Travelfusion.

Sabre argues that those companies effectively act as GDSs. Thus, they should thus face the same Euro 16 fee. Lufthansa contests that view.

Sabre also says that Lufthansa is imposing an improper charge on Sabre subscribers. Lufthansa disputes this, saying that the charge is paid by passengers, not subscribers.

Lufthansa also says it has complied with its Sabre contracts by imposing the fee on tickets distributed via other GDSs (Amadeus, Travelport), not just on Sabre.

Tnooz asked Sabre to comment on the case. A Sabre spokesperson said:

"Just as Lufthansa would fully expect Sabre to honor all aspects of our contractual relationship, Sabre has expressed its concern to Lufthansa, on multiple occasions, about Lufthansa's failure to comply with its contract….

"Nonetheless, over the past several months, Sabre has worked diligently to understand and be responsive to Lufthansa's commercial objectives and we have had several constructive discussions about how our technology solutions can support Lufthansa's business.

"Sabre will defend itself vigorously against this lawsuit."

The fact this dispute is happening may strike some industry observers as notable.

Only about 2% of Sabre's overall pie is made up of Lufthansa inventory, according to statements made by the tech company. And in an earnings call last month, the tech company's CEO, Tom Klein, said it hadn't seen any impact to its overall bookings "in any meaningful way across the board."

"We're either picking up those bookings through codeshare partners or other airlines that overlap with Lufthansa."

In light of those factors, a secondary aim of Sabre's pushback may be to establish principles and deter other airlines from pursuing similar "direct connect" business models.

Last year Sabre agreed to terms with each of the Lufthansa Group airlines for the right to use direct-connect systems, spelling out how the airlines would be using third-party providers for the technological platform and explaining that the tickets could also be sold via those airlines' internet sites, according to the court documents.

If true, Sabre missed an earlier chance to try to bring up its concerns about contract violations.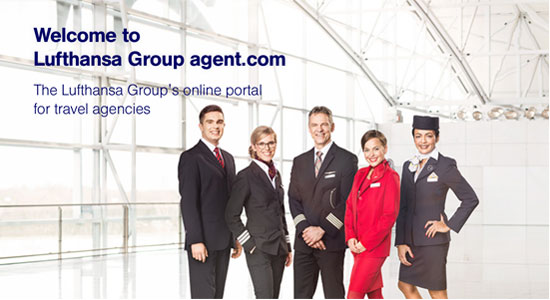 Here's the timeline:

On 1 September, the Euro 16 fee was introduced. On 30 September, Sabre wrote to the airline to make its case that Farelogix and Travelfusion are effectively GDSs. On 28 October, Lufthansa wrote back saying that it disagreed. On 1 March, Sabre replied, repeating its prior claims that the airline was in material breach of its agreements. On 10 March, Lufthansa filed its suit.

The suit says:

"The parties' contract allows Lufthansa Group to recoup the extra GDS costs through this new charge, and it has been doing so for the past six months."

Long game

Lufthansa's short-term goal is that a judge will declare that its DCC, as implemented, complies with the contracts, and that the airline may apply the fee to tickets sold through the GDS channels without also being required to apply the fee to tickets sold through its direct connect and brand.com channels.

Lufthansa's long-term aim is to reduce the "hundreds of millions of dollars" in booking fees it says that it pays each year to the GDSs, including Sabre.

It claims its alternative direct connect and brand.com systems "cost a fraction of what it costs to book flights through legacy GDS channels." It's made a broader case about technology innovation as well ina Tnooz opinion piece, in a webinar for agents, and in other forums.

Over the years, similar cases have been brought against Sabre and other GDSs, but none has resulted in a guilty verdict. After the legal spat, airlines often continue to do business with the GDSs.

Still this lawsuit will be watched by the industry. It comes just after last week's news that US Airways paid a $6 million cost to be able to reinstate the damage claims in its antitrust lawsuit and send it to a jury trial in a New York City court.

Read original article