HNA-Caissa's net income leaps 129.72% in 2015
HNA-Caissa recorded annual revenue of RMB 4.935 billion in 2015, with travel service accounting for RMB 4.259 billion. Net income applicable to common shareholders was RMB 206 million, up by 129.72% YoY.
HNA-Caissa Travel Group (HNA-Caissa) reported its financial results for full year ended December 31, 2015. The Beijing-based tour operator registered 51.92% YoY increase in revenue for the full year, to RMB 4.935 billion, and its travel service revenue was RMB 4.259 billion, increased by 61.01%. Net income applicable to common shareholders was RMB 206 million, up by 129.72% YoY.
HNA-Caissa was formerly known as E-Food Group and changed its name to HNA-Caissa Travel Group in October 2015. The company has speeded up branch development since listed and invested RMB 785 million on Caissa Tongsheng to boost the development of Tongsheng's wholly-owned subsidiary Beijing Caissa International Travel Service. As of February 2016, HNA-Caissa has 218 brick-and-mortar outlets and subsidiaries in 42 cities in China.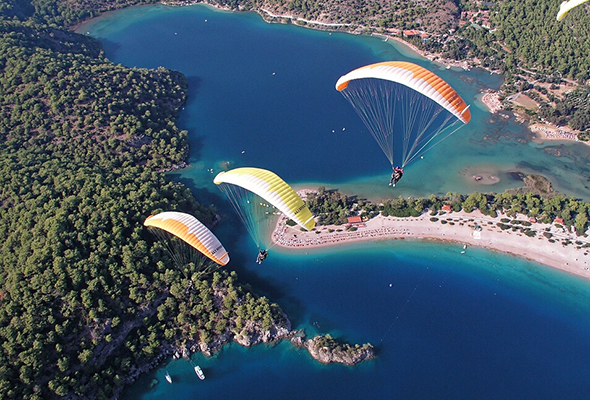 The company announced in November last year that it planned a restructuring with Capital Airlines in Beijing in an effort to upgrade its competitiveness by integrating flight and tour operation. A senior executive from the company said: "Backed by the parent company HNA Group's various resources such as those in aviation, HNA-Caissa's end-to-end retail model will significantly strengthen its gross margin. Acquiring Capital Airlines will further our strategy of combining flight and tour operation, and also improve Caissa's retail ecosystem."
Caissa has been in contact with Capital Airlines before the restructuring was announced last year. The Beijing-based carrier had launched its high-end holiday packages and chartered direct flights to Copenhagen from Beijing and Hangzhou last year. This restructuring will give Caissa a leverage in China's outbound tourist market, as other airline companies including Spring Airlines and West Air are also differentiating themselves with similar strategy integrating flight and tour operation.
As major players in the tourism industry are vying to step in the transport sector, the cruise market has been a hotly contested sector in recent years. Preliminary data show there will be at least 12 international cruises in operation in China this summer. HNA-Caissa has also founded Caissa Cruise since it went public with E-food as shell last year, and it also planned to invest RMB 5 billion within the next three years into building its own online-plus-offline platform to sell cruise vacation and set up 60 cruise experience centers in major cities in the country.
Furthermore, HNA-Caissa is pushing into sports travel as major travel companies are jockeying in this segment, riding on the opportunities of the 2016 Olympic Games in Brazil and the 2022 Winter Olympics in Beijing. Xiaobing Chen, president of HNA-Caissa, said they planned to raise RMB 82.46 million to upgrade the company's sports travel segment. (Translated by Jerry)