CNTA: holiday travel in China still growing
Travel continued to grow during this year's Spring Festival holidays, as the market offered a diversified range of travel products such as tours of heritage towns, hot-spring wellness holidays, and fun on ice and snow. As well, outbound tourism has become a mainstay.
As this year's Spring Festival holidays came to an end on February 13, admission to attractions began to dwindle and travelers flocked home, some of them having to brave inclement weather. Despite the increased load on railways, highways and airways, the 2016 Chinese Lunar New Year holiday season had come to a satisfactory conclusion. CNTA has identified the following highlights of this travel season: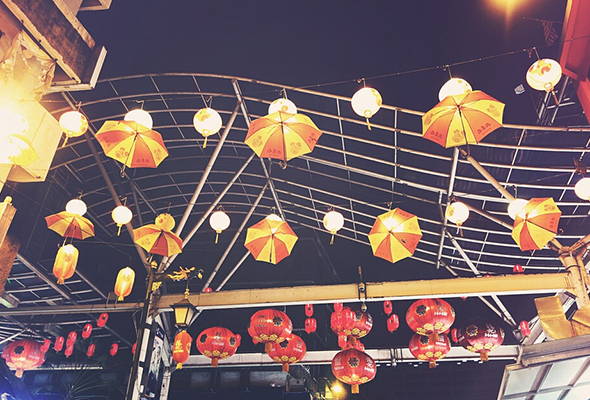 1. Growing market
The number of travelers continued to grow, which in turn stimulated consumption. Tourist arrivals to Beijing increased by 1.9% YoY to reach 9.186 million and revenue grew up by 2.9% YoY to RMB 4.92 billion. Shanghai hit a total of 4 million visitors for the first time, with tourist arrivals reaching 4.0156 million and revenue reaching RMB 4.043 billion, up 7.9% YoY.
2. Diversified travel products
Travel products such as tours of heritage towns and hot-spring wellness holidays were particularly popular during the Spring Festival. The Fenghua Xikou Tourist Attraction in Zhejiang province received a total of 612,000 visitors, up 26.24% YoY. The hot spring scenic areas in Chongqing received more than 350,000 visitors during the seven-day holiday, and five of the scenic areas received on average 15% more visitors than the year before.
3. Increasing popularity of ice and snow tourism
Ice and snow tourism is increasingly popular since China has been confirmed to host the 2022 Winter Olympics. The Snow Village in Heilongjiang Forest Industry received a total of 105,000 visitors during the first six days of the public holiday, increased by 91% YoY. Revenues went up by 87% YoY to a total of RMB 103 million. Xinjiang also attracted a high number of visitors with tour products combining the Silk Road with ice and snow tourism and ethnic cultural appeal.
4. Lively cultural activities
Festive folk activities such as temple fairs, lantern shows, flower shows and blessing ceremonies enhanced festive spirits. This year, Beijing's temple fairs drew a record number of visitors, with the Ditan Temple Fair receiving 980,000 visits in five days during the Spring Holiday, up 1.4% YoY. Local festive events in Tianjin, Fujian, Jiangsu and Wuhan also attracted a large number of tourists.
5. Outbound travel has become a mainstay
As outbound travel has become a norm on long holidays, outbound tourism traffic peaked during the Spring Festival holidays. Leisure holiday-makers formed the bulk of outbound travelers, and tropical islands and leisure travel destinations were popular choices. The number of visitors opting for mid-high end travel products and independent travel increased. The most popular outbound destinations were Japan, Thailand, Taiwan and South Korea. Among the major outbound source markets were Zhejiang, Shanghai and Beijing.
The number of mainland Chinese visitors to Macao and Taiwan continued to rise while visitor traffic to Hong Kong was in decline. Hong Kong Immigration Department revealed that tourist arrivals to Hong Kong during the first six days of the holiday dropped by 6.26% YoY to 2.273 million, of which mainland travelers totaled 744,000, down by 11.65% YoY. (Translation by Jerry)