Happy face, sad face – welcome to hotel room service via emoji
12/24/2015
|
11:02:16 AM
|
中文
Complete marketing gimmick, but quite a fun one at the same time, for Aloft Hotels, the Starwood-owned chain that positions itself as "designed for hyper-connected global traveller".
It has come up with Text It Get It (TiGi), a way of texting for room service using only emoticons (aka emojis).
Basically, guests who are too lazy to pick up the phone to order food or request a toothbrush can now send a relevant emoji to a dedicated customer service from their mobile device.
The service started this week at a number of Aloft properties in the US and the UK.
Some of the "items" on the menu, and their corresponding emoji(s).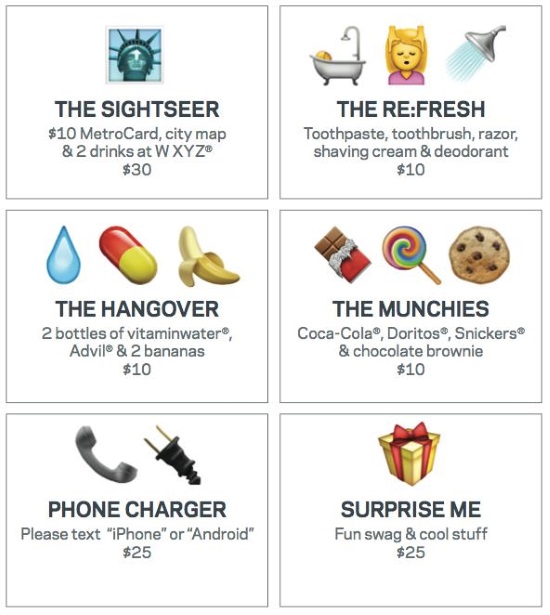 It is not the first time in 2015 that the Aloft brand has tried something different, having launched the RoboButler service at its Silicon Valley property in August this year.
Read original article