UCAR on track to list in China within a year
UCAR has not officially released an IPO timetable yet but it could find a shortcut to either through a shell company or the New Third Board to make a A share listing.
In the ongoing shareholding restructure of UCAR's original shareholder Youche Technology, Youche's shareholders have agreed to the acquisition of Huaxia Lianhe Technology listed in China, and the transfer of Youche's chauffeur services to Huaxia.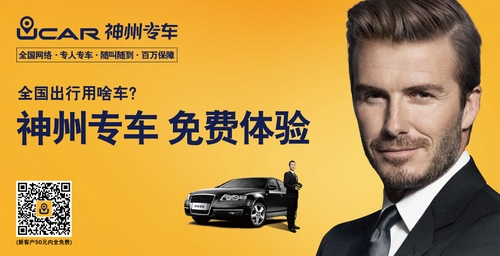 ​
UCAR has not officially released an IPO timetable yet but one industry analyst thinks that UCAR could find a shortcut to become the first chauffeur service to list in China, either through a shell company or the New Third Board, to cut through the backlog of Chinese A share listing.
UCAR sets A share listing in sights after restructuring
UCAR's technical operator Youche Technology was setup in 2014 and is the first independent third-party provider to work for top car rental CAR Inc. Youche Technology and CAR Inc jointly launched the UCAR chauffeur service in the end of January 2015. CAR Inc also participated in two of Youche Technology's financing rounds since the partnership and now holds a 9.85% stake in Youche Technology via cross-shareholding.
CAR Inc's CEO Zhengyao Lu set up Huaxia Lianhe in 2002 before he entered the car service industry, and Huaxia is the perfect vehicle for the newly established Youche Technology to go public as it fulfills the listing conditions of having at least three years of operations with operational profit for the three immediate consecutive years. Huaxia as a listing vehicle will also solve the problem of Youche Technology having part of its corporate structure overseas that does not meet the requirements for a Chinese listing.
After Youche Technology's restructure, CAR Inc's stake in Huaxia Lianhe and its stake in Youche Technology will remain in the same proportion. CAR Inc has already worked out a capital injection agreement with Huaxia Lianhe and other parties as part of the restructure, and the capital injection will come from its investment in Youche Technology. In this way, CAR Inc will not have to make any additional cash investments.
One industry observer said that UCAR is able to go public within a year of incorporation because the operation of its unique B2C model is secure and standardized, and the market it is in is rapidly growing. According to Roland Berger's data, UCAR 's booking volume grew 62% in the first eight months of the year, with user retention rate at 75%. It claims 40% market share of the mid- to high-end chauffeur market and shows promising profitability potential.
Less than half a year after launching online, UCAR already raised US$250 million in its A Series financing on July 1. Two months later, it received US$550 million in its B Series financing. Its market valuation has since more than doubled to US$3.55 billion, making it the fastest growing "unicorn enterprise".
New OTC boards a fast track to an IPO
As to the timeframe for an IPO, one industry observer said the backlog of companies returning to list A shares on the Chinese bourse is a hurdle. China Securities Regulatory Commission's data show that 700 applicant companies have still not been cleared for a listing as of December 17. At this rate it will take around three years to clear this backlog.
"However companies can use a shell or new OTC board listing, including the recently approved Shanghai new industries board, as a shortcut to an IPO," the observer said. In this way UCAR could make a Chinese A share listing in as little as one year. He feels that the earlier era of unbridled subsidy splurging has ended for good, and competition will now be focused on service. Therefore even if the price war continues in the future, all parties will dole out their subsidies and coupons in a orderly fashion, and it will not affect UCAR's IPO pace.(Translation by David)