Foreign players wary of B2C model, but B2B remains an attractive proposition
Anyone can sell the way China's local intermediaries have shaped up their selling platforms. It's virtually a B2B2C model today, and foreign OTAs are keen on tapping it for outbound segment
ChinaTravelNews, Ritesh Gupta – How is competition in the B2B online travel space shaping up? How are local OTAs collaborating with their counterparts and other specialists such as wholesalers, operators etc.?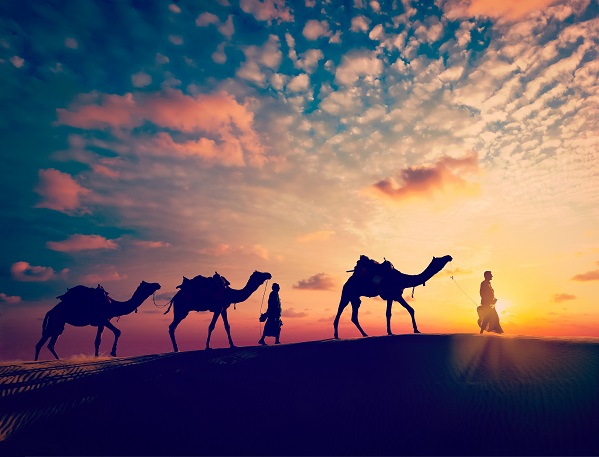 Before we delve deeper into these questions, it is clear that foreign OTAs are still finding it hard to carve a place for their brands in the B2C space in China. A prime example is Expedia Inc. It decided to exit the domestic space by selling off its stake in eLong.com. But the group is still bullish about the outbound business.
As Expedia's Mark Okerstrom, CFO and EVP, Operations, stated during the company's Q3 earnings call: "China outbound remains a very big opportunity and we continue to like what we see there." The company is currently targeting several avenues. "(The group is) participating in China both through our Expedia Affiliate Network (EAN) business that powers a lot of the leading players in China with our international hotel inventory, also through hotels.com (Hotels.com and EAN are growing although off of a small base), also through Egencia and Trivago is putting its toe in the water I would say in China," mentioned Okerstrom. He added, "there is plenty of inbound volume going to China as well."
Contributing in the booking funnel
As for the scope for collaboration, especially considering the fact that foreign OTAs are now figuring prominently in the tie-up for international content with domestic OTAs for China outbound travel business, Daryl Lee, Regional Vice President, GTA mentioned that if China is big, the world is bigger. "Handling and contracting (entire inventory) into a single platform is too challenging for any one player. The volume of business can't dependent on just one player, and Chinese OTAs can collaborate with multiple organizations (for outbound content),"
For its part, GTA is currently associated with an array of intermediaries, including OTAs of different sizes such as Tuniu, Qunar, Ctrip, Mangocity etc., brick and mortar agencies, and also traditional players eyeing the e-commerce pie such as Aoyou.com, the e-commerce arm of CYTS.
As for a sizable source of content, Lee referred to a connection resulting in 45000-50000 hotels. But one needs to go beyond just the number of properties, he added. "Anyone can offer a technology connection, content, and rates, but what eventually contributes in a conversion is market intelligence. GTA has three decades or so of experience in China. So it allows us to work on massive search data – demand, seasonality, product type, location, destination market intelligence - why do customers book, how they book, when they book etc. So all of this combined with our technology and content makes for a formidable combination. One needs to contribute in the overall travel booking funnel as a B2B partners, otherwise it won't be prudent for any domestic OTA to partner with a foreign organization."
Competency edge
A B2B player needs to offer a competitive edge to capitalize on the monetization opportunity that OTAs are pursuing. OTAs have been engaged in setting up robust digital selling capabilities, and are trying to offer relevant search results with a lightning speed in order to ensure the traffic generated inches towards conversion.
So there are facets that stand out as far as players like GTA are concerned. One of them is technology.
In a new development, pertaining to GTA's latest cache and managing API requests, the company has rolled out a new version using a new platform which allows faster API requests, promising uptime of 99.9% (the new system has a lower need for scheduled downtime), said Lee.
"It will also have a much higher capacity which allows for more searches from the clients (i.e. the new cache system can handle more volume). Using this new cache API also allows for greater access and analysis of Big Data (such as search data). The pilot client is Ctrip and the system was rolled out in November this year," said Lee.
The technology is becoming sharper as far as travel distribution is concerned. For instance, there is no need to cache the entire API response. Today's distribution specialists are looking at improving the performance of their IT set up by minutely looking at areas like avoiding hitting rate limits. So this means whenever there would be a request by say an OTA for content/ inventory from GTA, the performance would be optimal which in turn enhances the experience on the OTA's platform.
Opportunities depend upon understanding
Lee says there is a huge misconception around China being a homogenous market.
"Actually it's a combination of many markets. The tertiary segment has still got a low Internet penetration and low propensity to spend online, then secondary cities have relatively higher penetration and still low desire to transact online, and finally the primary market is witnessing a steady flow of digital transactions, so say the place where the likes of Ctrip.com thrive," he says.
Setting up a B2C brand for any foreign player remains "uncertain area" even today. The market is significantly fragmented and too huge to make steady inroads from the scratch. As much as the cost of setting up a direct contracting business can be high, OTAs can capitalise on various local platforms available to sell their inventory for outbound market.
"Anyone can sell the way China's intermediaries have shaped up their selling platforms. It's virtually a B2B2C model today," asserted Lee.
So if one evaluates the model of Ctrip and Qunar, it is clear that the open platform and meta-search today make it possible to reach out to massive online traffic. "Ctrip, Qunar and eLong are essentially technology players. There is a need to understand the core competency of each platform, their API connectivity, their ability to contribute/ add value to inventory. For instance, a domestic corporate traveller might be ready with dates, destination and would book with an OTA. But a leisure traveller might search and look at cancellation policy, breakfast package etc. So a supplier needs to understand the booking funnel and the target audience, and accordingly plan," added the source.
Lee agrees and says there is no one channel that is going to dominate and there is scope for players with different models to compete.