Tencent's Wechat blocks Uber
WeChat, the hugely popular messaging app in China, today blocked Uber's official brand accounts, thereby locking Uber out of an important channel.
WeChat, the hugely popular messaging app in China, today blocked Uber's official brand accounts, thereby locking Uber out of an important channel for spreading the word about the car-hailing service.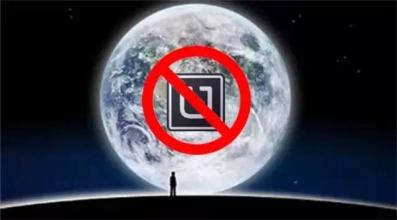 Banishment from Wechat is crippling blow for Uber
The move – hat-tip to the South China Morning Post for spotting this – is bound to throw up cries of unfair play because Tencent, the maker of WeChat, is a big investor in Uber arch-rival Didi Kuaidi.
Tencent said today in an article that reads like a statement on Tencent Tech that it has deleted "168 Uber accounts." It blames the accounts for "illegal collection of user data" and other things against the terms of service for brand accounts, such as providing inducements for people to share things – a likely reference to Uber's rider promo codes. (UPDATE: The sheer number suggests that some of the deleted Uber accounts where actually imposters; but Uber's genuine brand accounts were removed along with them. One detail from Tencent: the purge also removed 136 accounts related to Didi Kuaidi, but it's not specified if those were imposter brand accounts. A number of verified Didi Kuaidi brand accounts are still operation within WeChat.)
Tech in Asia has contacted Uber's China team as well as Tencent for comments. We'll update the story when we hear back.
The purge
Uber's banishment is part of a huge clean-up of WeChat's brand accounts that Tencent announced today. The company has handled 116,879 violations on brand accounts since last month, including 67,883 that related to pornographic material, the company said.
We have independently confirmed that some of Uber's city-specific brand accounts have vanished – but it's unclear if every single one of them has gone. My WeChat shows one official Uber account I followed in my WeChat "subscriptions" list (where brand accounts are lumped together to stop them taking over your messaging inbox) along with its previous messages, but clicking on any of its marketing messages leads to an error message rather than an embedded web page. It's also no longer possible to chat with that Uber brand account.
The city-specific Uber Suzhou brand account on WeChat, which I was following, shows its recent history, but all the content has been removed from WeChat's servers.
…And you can't chat with Uber now either.
WeChat's automated response on the deleted Uber account reads, "All the features of the account you followed have been blocked. You can't access it now."
While the WeChat blockade doesn't affect Uber's core business (which now covers 20 Chinese cities), it will hamper the US startup's social media marketing strategy.
Uber saw some of its accounts first blocked on WeChat back in March before it set up new accounts on the messaging app.
Uber has a fight on its hands to get its accounts reinstated on WeChat – and Tencent will need to persuade the public that it's not setting up roadblocks to slow Uber down in its battle with Didi Kuaidi.
Read original article