Home
>
Ground Services
>
Bus ticket platform 12308 raises US$7.8 million to launch O2O coach service
Bus ticket platform 12308 raises US$7.8 million to launch O2O coach service
Bus ticketing platform 12308 has received an investment worth RMB50 million from China Transinfo to help its plans to offer O2O long-distance coach service.
Bus ticketing platform 12308 has received an investment worth RMB50 million (approx: US$7.8 million) from China Transinfo. The funding will help the company push ahead it plans to offer O2O long-distance coach service.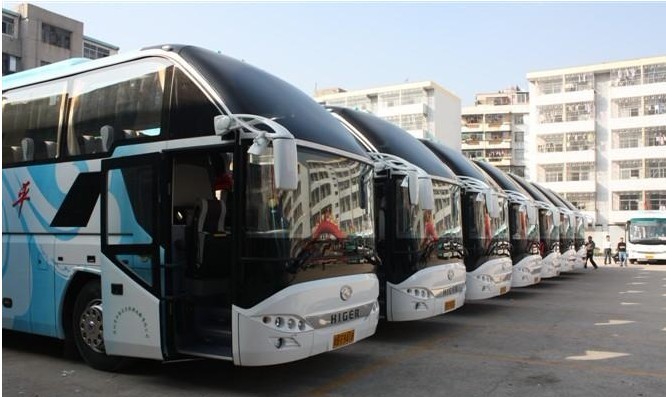 Online bus ticket platform 12308 to offer inter-city coach booking service
Established in 2012, 12308 offers bus ticket booking, bus schedule information and terminal location navigator via its website, app and public Wechat account.
Its CEO Xiaohong Chen said it currently services 10 million users with ticketing services covering 1,000 coach terminals in 150 cities of 20 provinces. It also provides bus ticket booking services for major channels like Wechat, QQ, Alipay and Taobao. Its platform generates one million route data posts every day.
Mr. Chen said the company will use the funds to enter the O2O long-distance coach service similar to existing online bus ride platforms like Didi Bus, DadaBus and DuduBus. As 12308 will only operate long-distance lines, it won't have to compete with those inner-city bus platforms. It has been testing the waters with the new service since July this year and has launched tour bus service routes from Shenzhen on its Wechat account.
Over years of ticketing operations, 12308 has amassed a huge amount of user data, including user names, ID numbers, age, gender, place of residence and travel patterns. It can integrate data of traditional passenger terminals and periodical mass transportation to launch is bus service. Additionally, it can consolidate transportation big data from the 12306 rail networks and aviation networks to efficiently design routes, monitor passenger flow changes, gauge travel patterns and forecast transportation trends.
Mr. Chen said the coach industry is undergoing major changes. For example Chengdu coach terminal had a record of 320,000 passengers on September 30 2014, and this number dropped to 280,000 passengers on the same day this year as a result of the opening of a high-speed rail route to the city and the proliferation of chauffeur services like Didi-Kuaidi and Uber in the urban transportation market. The flagging market suddenly left the coach industry with a large surplus of vehicles and personnel.
"There are plenty of offline coach companies that fully support our new model and will back the transition of services to online platforms," he said. Right now 12308 already has over 40 partner coach fleets and tourism transport companies.
The steady encroachment of OTAs Ctrip and Qunar into the ticketing segment is another reason for 12308's transition into bus operations. "Ctrip is not in a position to set up its own offline operations at the moment," he said and 12308 will work to gain an early advantage by partnering with the majority of the coach companies in China and establishing broad service coverage to service its inter-city traveler users.(Translation by David)