Didi Kuaidi and Lyft link platform data
Next year, Chinese will be able to hail a Lyft ride on the Didi-Kuaidi app while Americans can use the Lyft app to book a ride with Didi-Kuaidi in China.
Next year, Chinese visiting the US can hail a ride by American ride–hire service Lyft on the Didi-Kuaidi app while Americans can use the Lyft app to book a ride with Didi-Kuaidi in China. Lyft's CEO John Zimmer said the company's partnership with Didi-Kuaidi involves strategic distribution and operational data.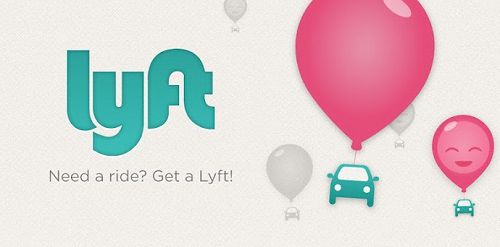 Cross platform service connection to start in 2016
Didi-Kuaidi announced it formed a strategic partnership with Lyft in September this year and has invested US$100 million in the US partner. Both companies also said they would combine the strengths of their technologies, product development skills, local market experience and extensive resource networks to offer quality mobile transportation service experiences to users in the US and Chinese markets.
Lyft, hard at Uber's heels
Lyft is closely linked to many Chinese tech companies. Alibaba and Tencent were on the list of company investors that was released in May after Lyft completed a financing round that boosted the company's value to US$2.5 billion. Didi-Kuaidi invested US$100 million in Lyft in that financing.
Mr. Zimmer said that capital is very important for the ride-hire market which has an annual consumption level worth US$2 trillion. Lyft had received US$1 billion in financing over the past three years to fuel its development. While he didn't answer any questions concerning an IPO. He did say that Lyft enjoyed strong support from its investors that include notables names like "the Godfather of Silicon Valley" Marc Andressen, PayPal cofounder and author of "The Hard Thing About Hard Things" Peter Thiel, and genius magnate Carl Icahn, who claims to have made more on his investments than Warren Buffet.
Lyft is also the biggest rival of Uber in the US and has managed to maintain an advantage in the west coast from its San Francisco base. Mr. Zimmer said Lyft has enjoyed rapid growth in a number of US cities over the last few months.
Ride-sharing the future of auto transport
Mr. Zimmer thinks Uber and Lyft differ in various areas. Uber's concept is to be "Everyone's private driver" while Lyft's slogan is "Your friend with a car". As for pricing, Lyft's dynamic pricing is limited to a two-fold increase and allows drivers to accept tips. Lyft's platform also has twice as many female drivers than Uber, and 30% of Lyft's registered drivers are women.
As a result of its unique background, Lyft puts more emphasis of the social aspect of operations. Before starting Lyft, Mr. Zimmer, a Cornell University graduate, cofounded a student carpooling service called Zimride that used Facebook to find ride-share classmates. In order to live up to its "Your friend with a car" slogan, all of Lyft's drivers go through rigorous background checks, and passenger safety is ensured with proper insurance.(Translation by David)