Home
>
Ground Services
>
Uber China to raise funding stake to US$2.5 billion in war with Didi Kuaidi
Uber China to raise funding stake to US$2.5 billion in war with Didi Kuaidi
Uber is seeking to raise its funding up to US$2.5 billion for its China operations. The funding scale is twice as much the total capital it has raised in China so far.
San Francisco-based car-hire company Uber is seeking to raise its funding up to US$2.5 billion for its China operations. This makes the scale of funding to twice the size of total capital raised in China so far.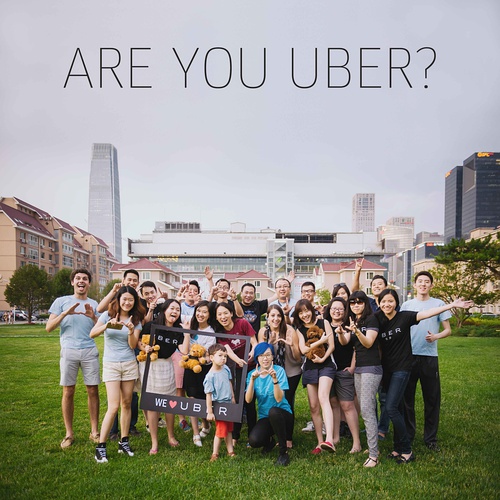 Slick Uber China ads appeal to young mobile users
Uber needs the cash to fund the vicious battle it is currently locked in with its Chinese rival Didi-Kuaidi. The latter has just raised US$3 billion in a financing round earlier this month.
Both companies rely heavily on subsidy handouts to attract drivers and users in China, which has turned their market war into a cash draining spending race. Uber China's investors include search engine giant Baidu, while Didi-Kuaidi has IT giants Tencent and Alibaba in its corner.
Uber has been raising funds for its Chinese operations since June this year and estimates its market value will reach US$7 billion. Earlier this month, it said it had raised US$1.2 billion in an initial financing round.
The move to expand the scale of this financing round to US$2.5 billion is an indication that it is preparing to flood the Chinese market with a huge amount of cash despite the Chinese market's past hostility to foreign tech companies.
Earlier, CEO Travis Kalanick has described China as "one of the largest untapped opportunities for Uber, potentially larger than the US".
In spite of its global dominance, Uber has a clear disadvantage in China, with China's two largest taxi apps Didi taxi and Kuaididache merging in February to form a united front to block Uber's entry. The merged Didi-Kuaidi now holds absolute control over the chauffeur market and has forged strong links with State regulators to help pave the way for the legalization of its chauffeur operations.
In the face of such odds, Uber's investors are divided on whether it can succeed in China, or if a company with an estimated value of US$50 billion really needs to get bogged down in a war over the China market.
Although Uber is lagging behind Didi-Kuaidi in China, it is far superior to the Chinese rival outside China proper.
For its part, Didi-Kuaidi has been working furiously to take on Uber abroad by investing in its US rival Lyft and Southeast Asia rival GrabTaxi. It also announced a link up with Lyft's software last week that allows users from both sides to use each other's apps.
On the other hand, Uber has always used financing to grow its overseas operations, and it has already pioneered markets in 60 countries around the world. However, it is facing a number of challenges in the US, including class action filed against it.
Meanwhile, Uber China announced the launch of a new carpool service in Chengdu last Tuesday, which is the first time it has launched a new branded service outside the US. The service, called UberCommute, targets long-distance commuters to join up and share rides with other commuters heading to the same destinations.
Uber seeks to leverage these services to convince China's State regulators that it is offering the country a transportation solution that will alleviate problems like urban pollution and traffic congestion.(Translation by David)